This feature is in Limited Availability. Reach out to your account manager or support@taboola.com for more information.
What is the Reach Estimator?
The Reach Estimator provides valuable insights into how your targeting choices may impact available scale, helping plan your campaigns for optimal results.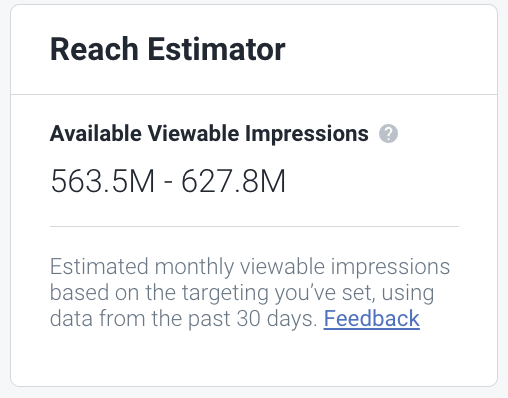 With the Reach Estimator tool, you can view the number of estimated monthly viewable impressions for your campaign, based on the targeting criteria you've set.
How to use it?
The Reach Estimator appears on the right side of the Campaign Setup screen.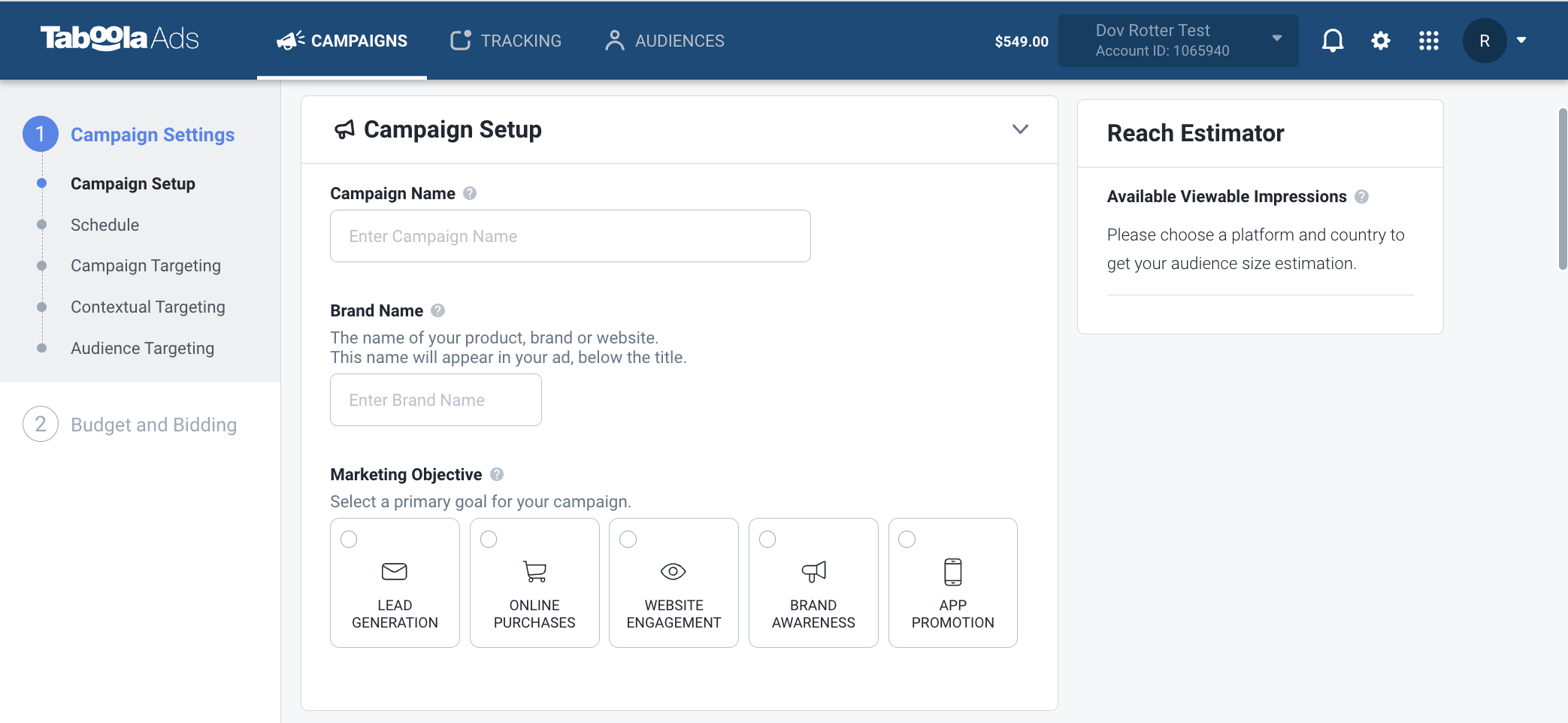 After selecting the targeting location and platform, you will start getting monthly viewable impression estimates.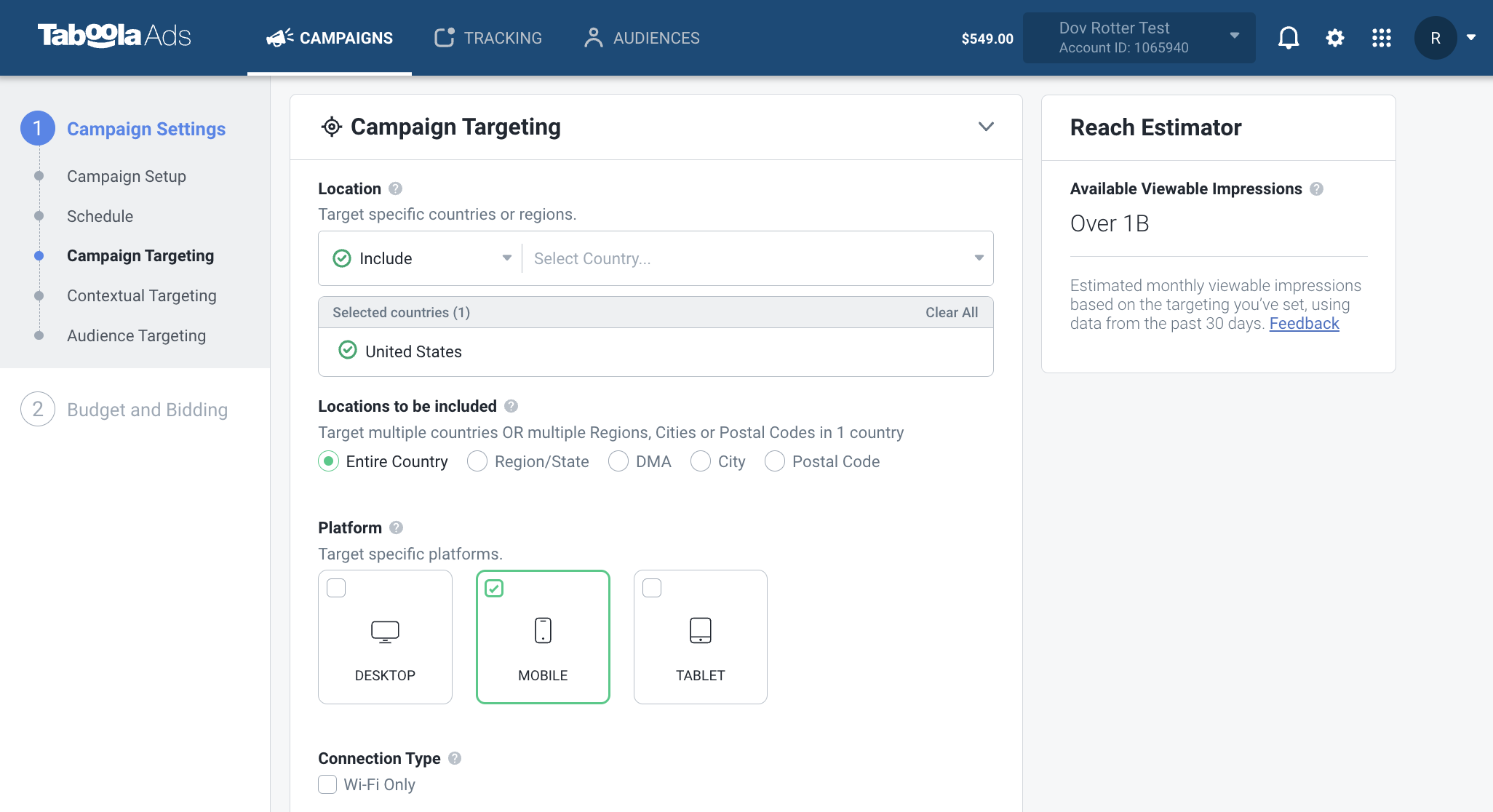 As you alter your campaign targeting, the estimates will update automatically.
If your campaign targeting is too restrictive, the estimates might be unavailable. In this case, consider expanding your targeting selections to ensure your campaign can achieve enough scale.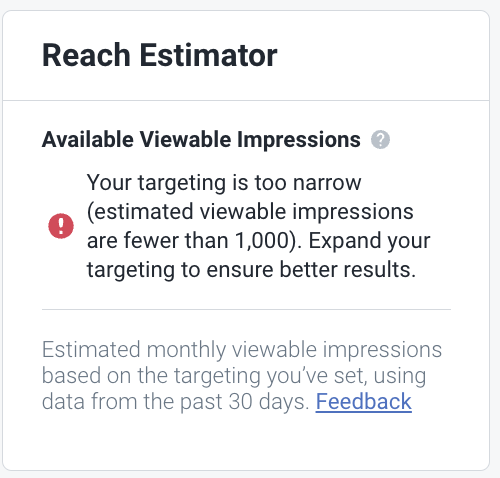 Important Notes
The Reach Estimator does not factor in all campaign information. The following campaign settings are taken into account when calculating the estimates:

Location targeting by country, state, city and DMA
Platform, connection type, operation system & browser
Audience targeting
Contextual targeting
Block sites
Brand safety pre-bid categories
The estimates should not be interpreted as guaranteed results. The actual campaign performance will depend on additional factors such as budget, bid, campaign scheduling, competition, ad quality, and relevance to your target audience.