Programmatic Deal ID Setup
Set up a Deal ID to begin automated ad buying with The Trade Desk and Taboola. If you are a first-time buyer with Taboola, you must first contact your Trade Desk representative to add Taboola as a Supply Partner.
Log in to The Trade Desk Platform and visit the Publisher Management Platform (PMP) by clicking Libraries in the top right section of the screen.

Select Delivery Profiles from the bottom left section of the screen.


Click +Delivery Profile and enter the advertiser name into the name field.

Select your Partner and Advertiser (select either of the two checkboxes above Advertiser depending on your preference)

+Partner is the Agency Partner Information

+Advertiser allows a particular advertiser under the partner, or all advertisers except a particular advertiser to access the inventory (Deal ID). Select one or the other. Typically clients would allow a particular advertiser to access the inventory.


Go to

First Party Inventory Contracts

and click

+Inventory Contract to create your contract.



Select Taboola as the Supply Vendor from the drop-down menu and add your Deal ID. Click Add Item and then Next.


Add the Delivery Profile you just created for your advertiser and click Complete. The Deal ID is now available to target as a Private Contract.


To only target PMP contracts, return to the Advertiser dashboard. Select your advertiser, open the campaign, and enter the Ad Group.

Open the Inventory Targeting section on the left rail.
Select Private Market Only from the Market Type dropdown menu. Click +Contract/Group and search for your Inventory Contract in the list. Select your contract and click Add Selected.


Classic View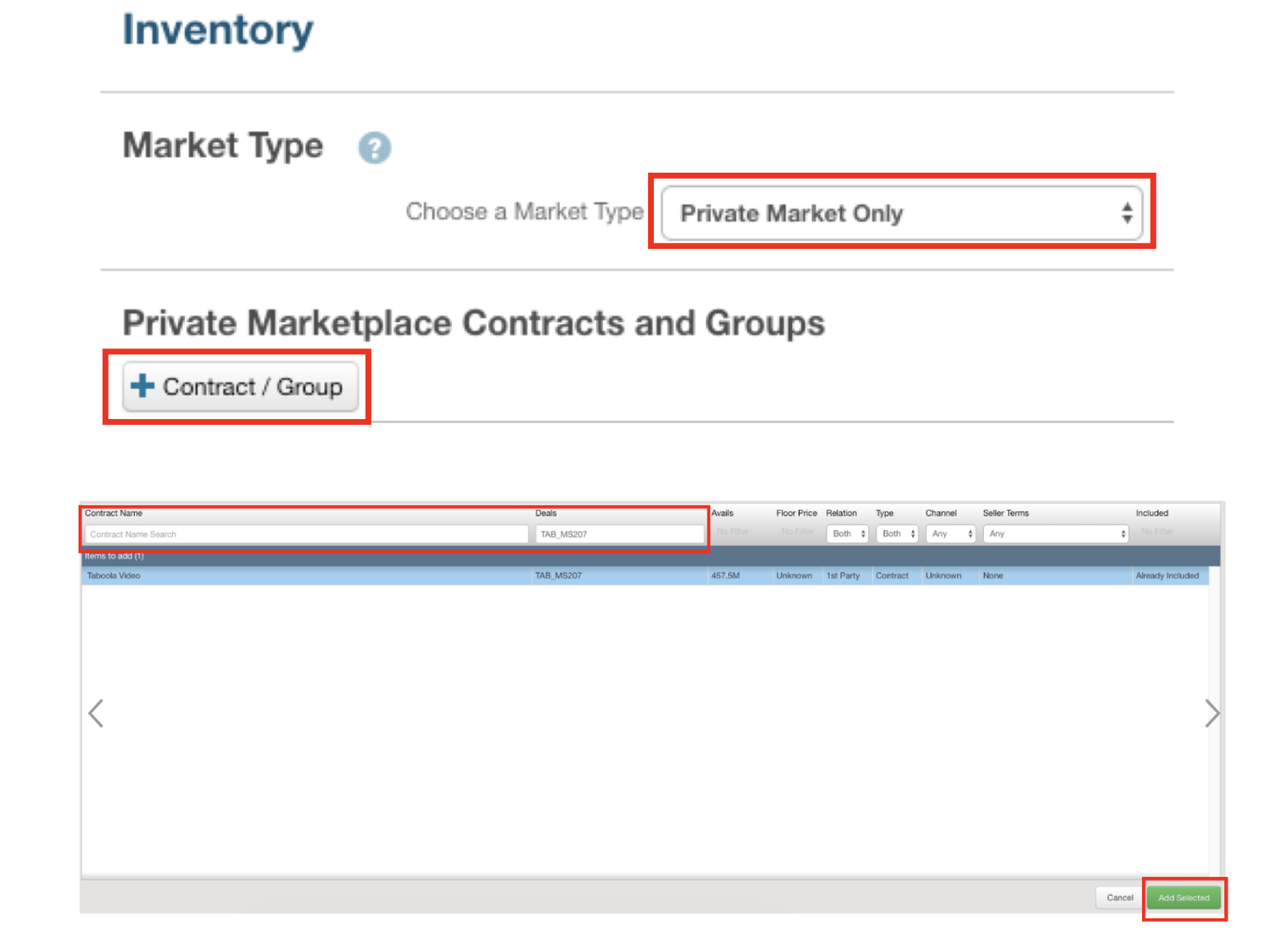 Alternate View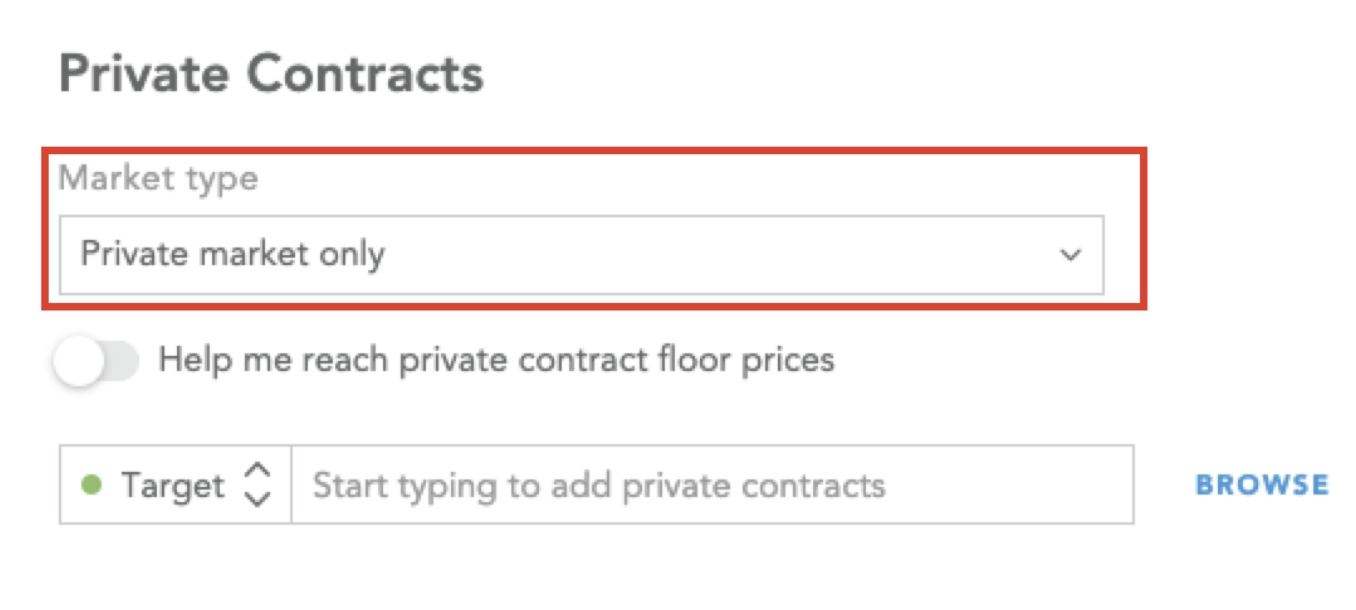 Now that the PMP Contract is created and targeted, you can continue to edit your campaign.



Programmatic Native Creative Setup
Select the advertiser who you'd like to upload the creative for. Via the

Libraries

drop down, select

Creatives.




Click on New Creative

> Creative Type = Hosted Native


> Main Image = upload your creative image (

1000 x 600px minimum)
> Click Next




DETAILS:
- Name - This is the name that you would like to give your creative. It will only be shown in TheTradeDesk platform.
- Landing Page URL.
- Long Title (Up to 90 characters) = This is the Title or sometimes called Description or Headline. This is where you can provide details of the specific promotion. We recommend 35-45 characters, 60 maximum.
- Short Description (Up to 90 characters) - This is a mandatory field in TheTradeDesk, though it will not appear on Taboola's placement. We recommend entering your Brand name.
- Sponsor (Brand Name) = Brand name



Enter Clickthrough URL

Click Next



Enter your Start Date, End Date and Time Zone as needed.

Click Create

Click Go to Creative





> Basic Information

Details
> Tracking & Declarations
> Flight Dates
> Summary


> Approve the creative
Programmatic Video Creative Setup
Add Video Creative to begin automated ad buying with The Trade Desk and Taboola.
From the advertiser dashboard, choose the name of your campaign and click

Creatives

from the

Libraries drop-down menu in the top right section of the screen.




Click

+New Creative

to add the creative details of your campaign. Choose

Hosted (Display, Video, Audio) from the drop-down menu and begin adding your creatives.



Technical video requirements:
> Media Type: MP4, MO
> 3rd Party Tag Specifications: VAST 2.0, VAST 2.0 with VPAID 2.0 JS,
> VAST 3.0
> Aspect Ratios: 16:9 (preferred), 4:3, 1:1
> Video Size Limit: 150 MB
> Bitrate: >=2500 kbps



Video length: 6-30 seconds (preferred), 90 seconds maximum




Name your campaign for internal use only.
Add the Landing Page URL

of the target brand's website.

In the Tracking & Declarations

section, add the

Clickthrough URL

. Buyers can include a click tracker with multiple tracking event types if selected.