In short, HTTPS protocols are recommended in when uploading any items to Taboola.
What do HTTP and HTTPS stand for?
HTTP is an internet protocol for web communications (i.e. how information is transmitted in the web). HTTPS is an advanced and more secure version of HTTP. HTTPS encrypts normal HTTP requests and responses, making it a preferred protocol for web developers. You may be familiar with these protocols as they typically appear at the beginning of any website you visit. Sites that use HTTPS have https:// in the beginning of their URL instead of http://.
Why HTTPS is Better For You and Your Site Visitors

HTTPS is the standard protocol used across the web, as it is safer and drives better performance. In addition to this, it protects your site's integrity and you visitor's privacy and data. This makes HTTPS sites more trustworthy for users.

HTTPS improves SEO. It is used as a ranking signal for search engines such as Google's. Furthermore, load-time is also factored into SEO, and HTTPS loads faster than HTTP with modern servers as a result of performance enhancements open to HTTPS only. More recently, Non HTTPS pages are marked as "not secure" directly in the browser address bar, in Chrome and in Firefox. This label is displayed in plain sight in the browser.
Taboola Automatic Protocol Switch to HTTPS
It is a best practice to have HTTPS landing pages. If you upload an HTTP landing page, but Taboola detects that your site supports HTTPS, we will update your protocol to HTTPS and serve it with HTTPS.

HTTPS is a requirement for many new browser and apps features.
HTTP connections are blocked in in-App traffic on devices with advanced operating systems. In recent operating systems updates, HTTP connections have been blocked by default in apps operating on devices running the following operating systems:
HTTPS is better when working with Taboola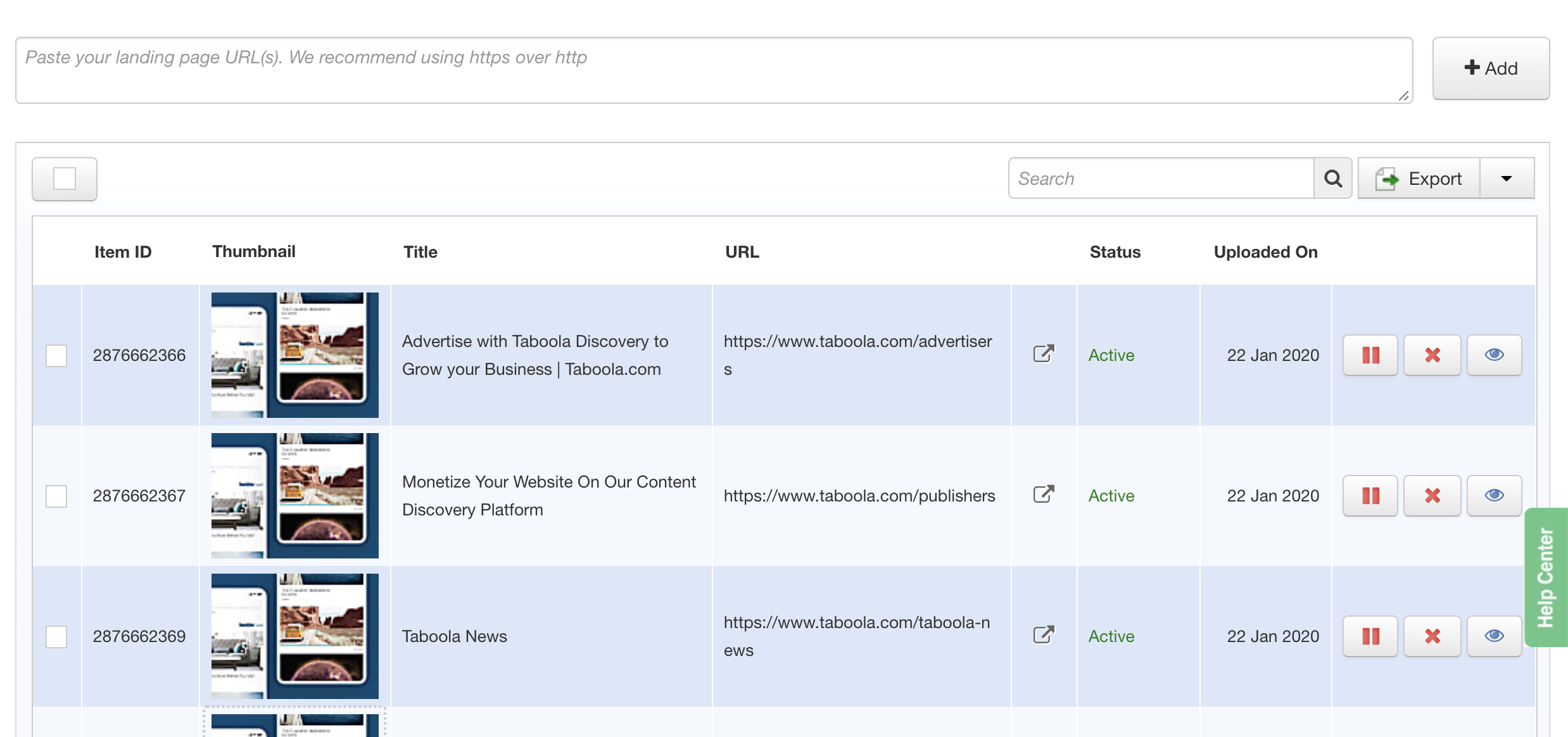 It is highly recommended to use HTTPS landing pages over HTTP ones. Moving forward it will become mandatory as some publishers and devices may not continue to support HTTP connections, using HTTP may:
Hurt your campaigns scale
Cause data discrepancies


If your site supports https, be sure to use HTTPS landing pages (and avoid redirects from HTTP).
If you're site does not support HTTPS, speak to your webmaster to ensure you're following industry best practices.
For more information on the updates that Apple and Android have pursued in this context please visit the following resources.
For more information about migrating form HTTP to HTTPS: