This article will cover how you can see your history of credit card payments and access your current and past invoices within your dashboard.


Invoices - These are generated for advertisers on monthly credit payment terms.
Payments - This is a history log of payments made in-platform using a credit card
Where to Find Invoices & Payment History
All of your billing and payment activity can be found by clicking on the Settings icon from your dashboard, and then selecting "Billing & Payments"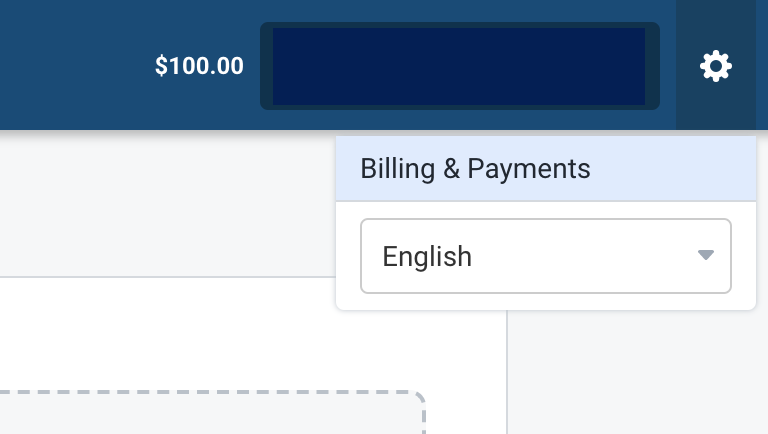 The primary page will show you your most recent invoices or payment activity, but if you wish to see your account's complete history - you can click on the "Invoices & Payments" tab along the left side of the page: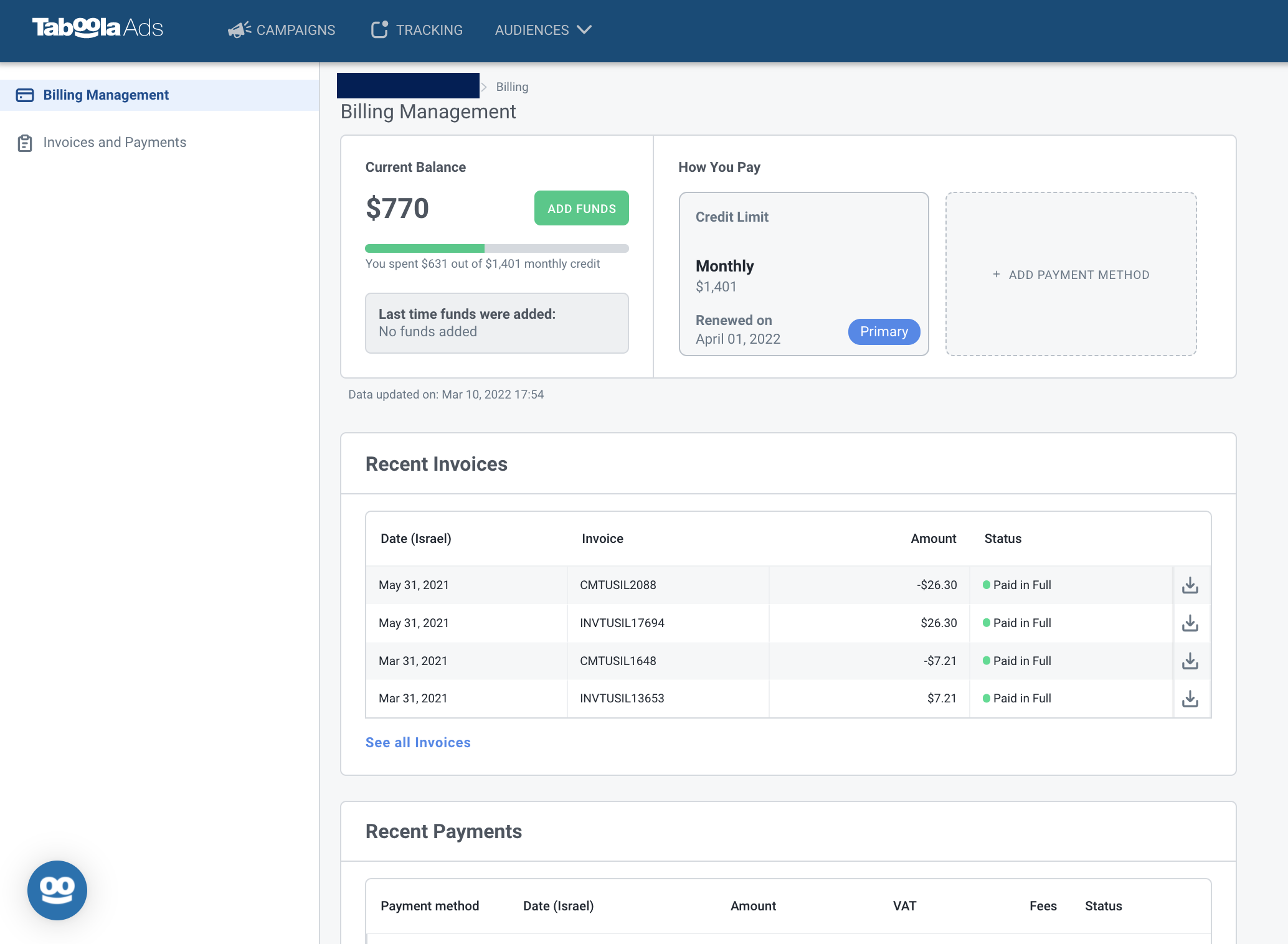 Invoices and Payments
Once you are on the Invoices and Payments page, you can explore your full payment history and sort between invoices and payments using the provided buttons along the top of the page: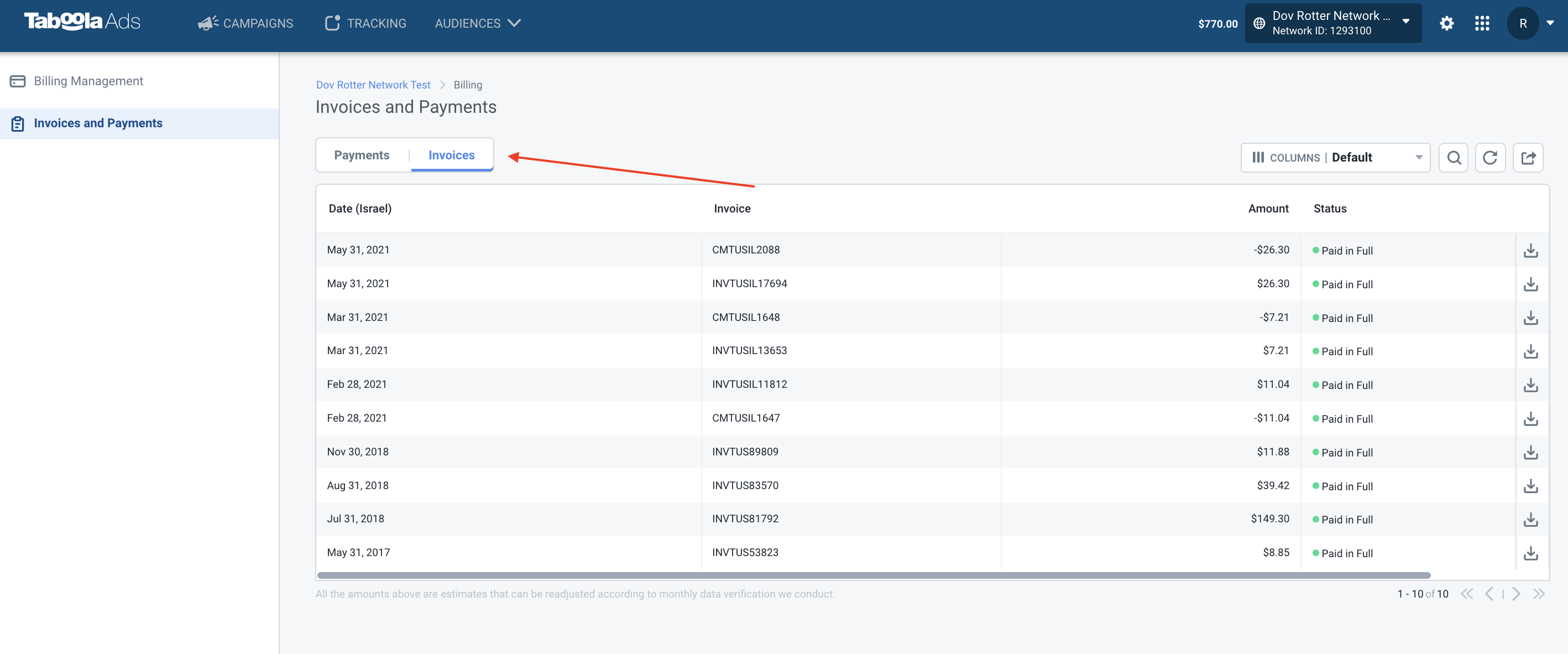 Providing Access
This link is available to any user in your account that has permission to review your "billing" details. If you or any of your team members need access to this information, please contact support@taboola.com or your account manager to create a new user log-in for the account.