Taboola's native placements across our 20,000+ publisher sites provide you with a quality ad experience, however, these placements vary in size and can result in image cropping challenges. Image sizes and cropping can vary greatly from widget to widget.


To ensure each image is optimally cropped and centered, we recommend adhering to Taboola's creative best practices, however, we also have two tools to help you verify and control how your ads look before a single dollar is spent - Ads Preview and Focal Point Selector.
The Image Preview feature allows you to see what your ad will look like across different placements and configurations before your campaigns go live.

Taboola's advanced artificial intelligence logic is already designed to select and adjust the focus on an image, but in order to ensure your creatives highlight the most important part of your image across all placements and configurations, Focus Selector gives you the control to override automatic focal point selection and set a customized, focus area.
Ads Preview:
When you upload or edit an image, the Ads Preview will appear on the right side of your screen. Here you can see how your placements look across the most common placements in our network.
If you would like to see a live site demo of your ad:
Click on the icon found in the top right of the Ads Preview.
Enter any site with a Taboola Feed
You will see your ad appear at the top of the feed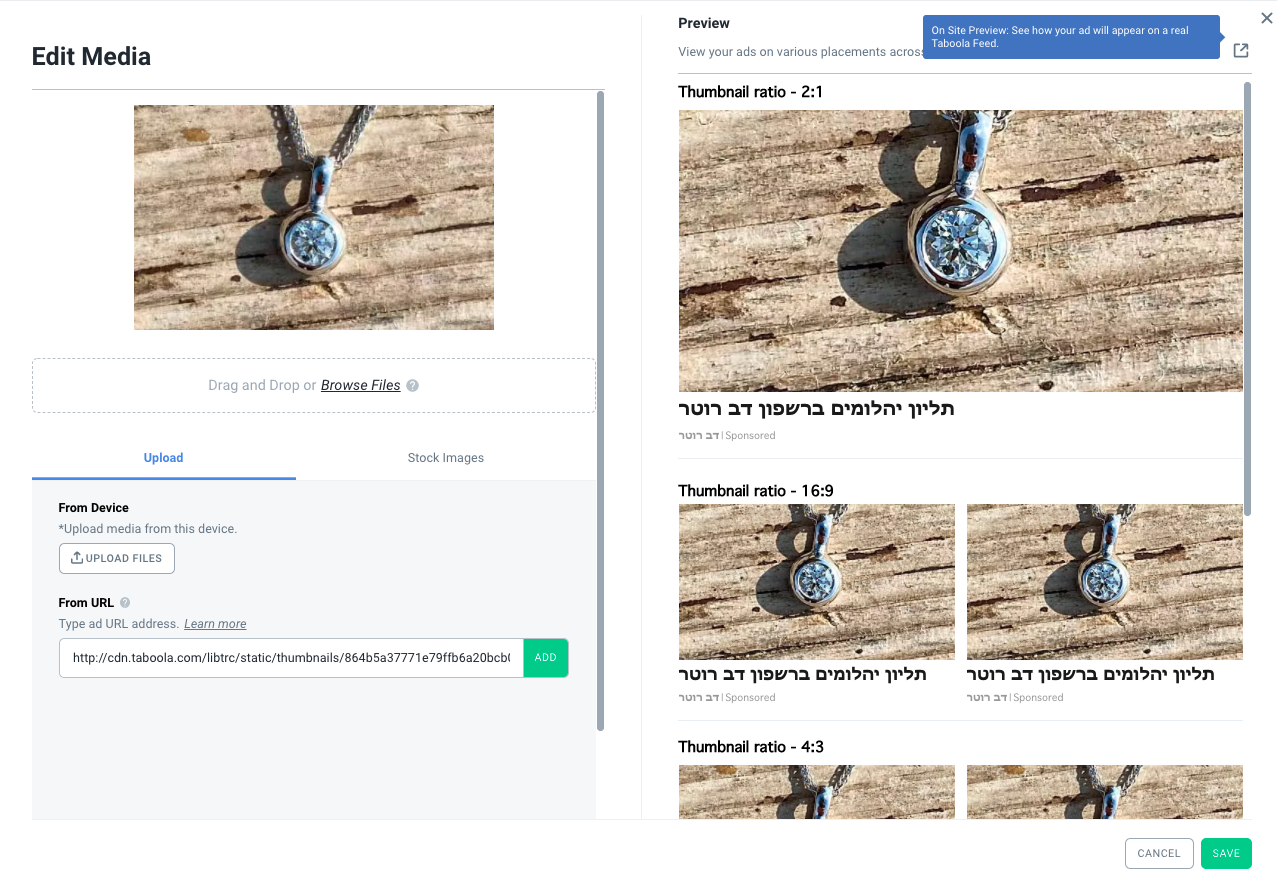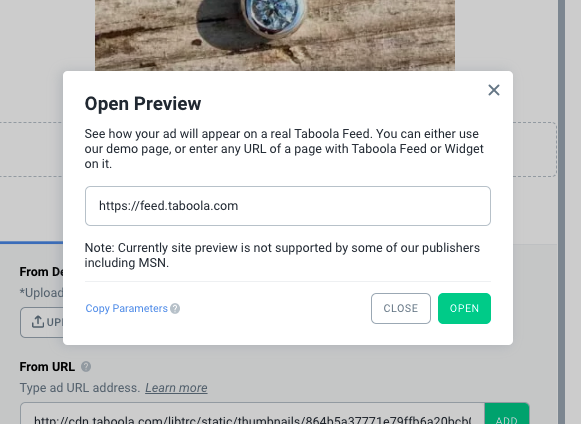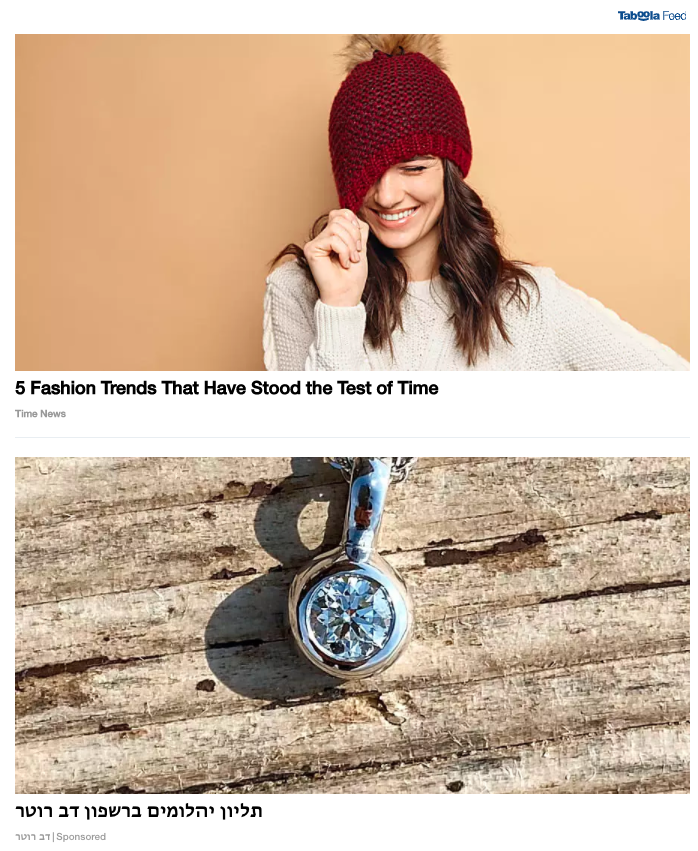 Focal Point Selector
When you upload or edit an image, hover over the image to locate the Focus Selector
Use the '+' icon on the image to alter the focal point, the ad preview shown on the right side will update each time you move the icon
If you use this image elsewhere across your account, you can apply your updated focal point to all of them by marking the checkbox that says "Apply to all # ads using this image"
Hit "Save" to update your image with the new focal point.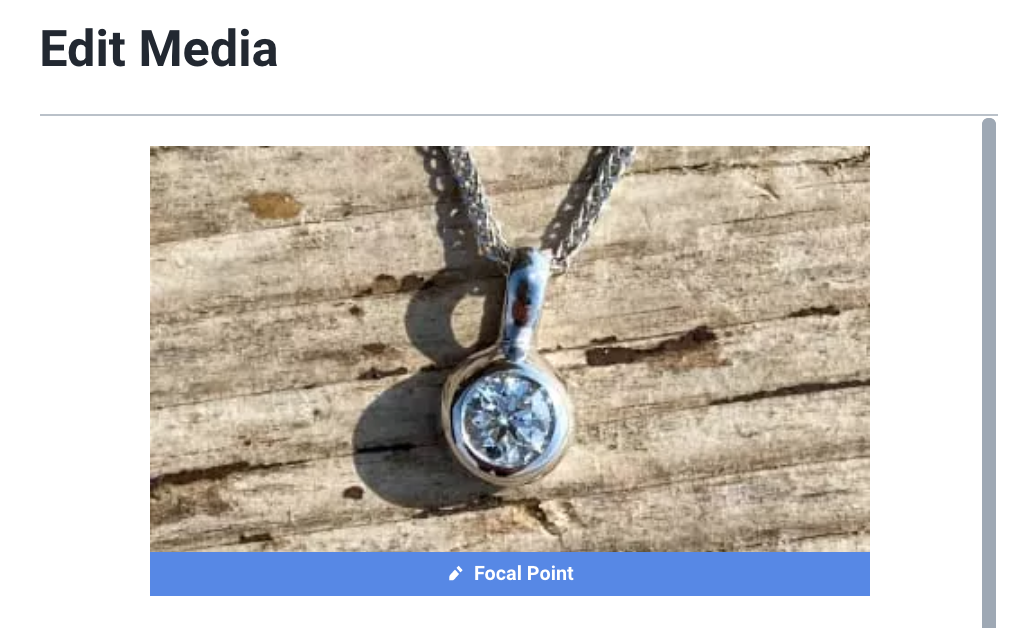 Best Practices:
When should you change the focal point?
If there is text or a logo on the image that is being cut off by the automatic focal point setting.
When your image features a product that is being cut off by the automatic focal point setting.
When the default focal point is causing a secondary subject of the photo to be cropped out.

** Please note: If the focal point selector does not improve the display of your image, then the best next step would be to upload a new image. The focal point selector does not offer a cropping solution and will not solve cases where the uploaded image is low resolution, small, or otherwise unfit for a native placement.
For additional questions, please contact your account manager or Taboola Support.