As an advertiser, it's important for you to have diversified reach but how your ads appear across different placements can vary, based on ad configurations. It's critical to make sure your creatives appear properly in order to tell the right story for your brand, drive your best new customers to your site and, ultimately, generate the best possible ad performance.
Taboola's Image Preview and Image Focus tools make it easy to preview your creatives before your campaigns go live, guaranteeing that your ads look the way you want them to look before a single dollar is spent.
The Image Preview feature allows you to see what your ad will look like across different placements and configurations while the Focus Selector allows advertisers to override automatic focal area selection and set a customized, more fitting focus area, per ad.
How it works: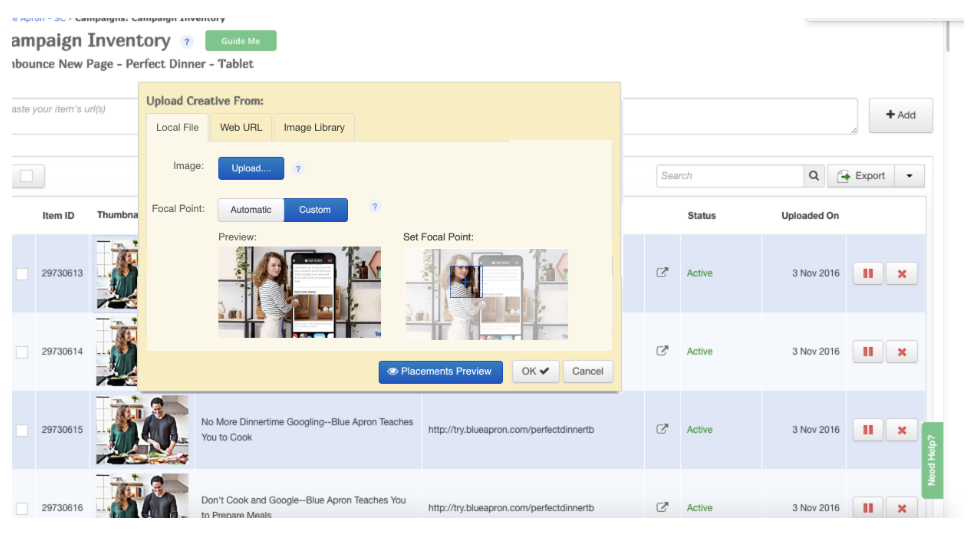 A new option will appear in the image upload/edit Thumbnail screen to set the "Focal Point" of the image.
If "Custom" is selected on the item level, this overrides the default focus setting and allows you to set the focal point of the image.
The selected focal point should be reflected in the preview tool with examples of how your ad will look in Taboola's common placements.
The focus selection will be available for both newly uploaded and existing images. The preview and focus selection should always appear when the image screen opened.
Ad Preview Tool: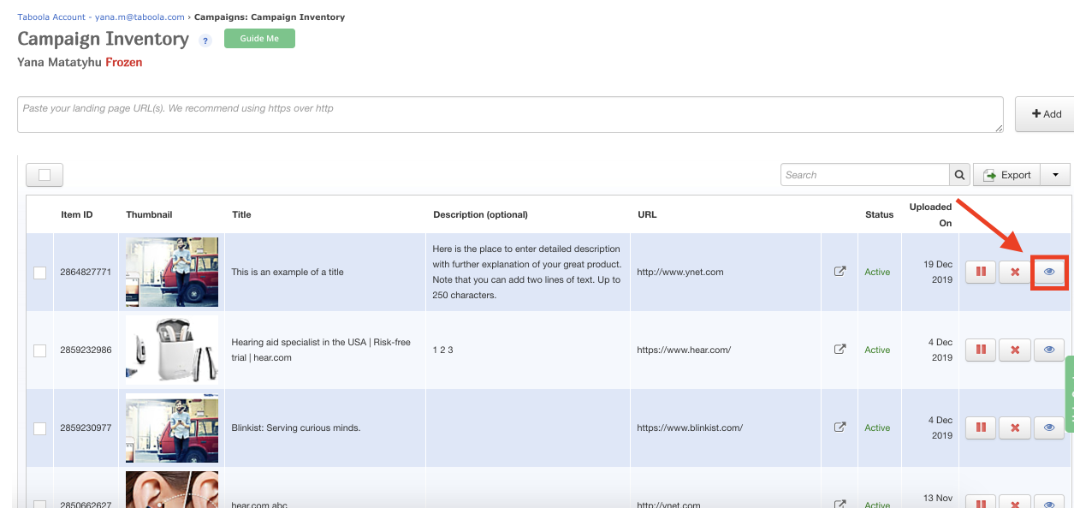 An option will appear in the Campaign Inventory screen that allows the user to preview the selected creative variation.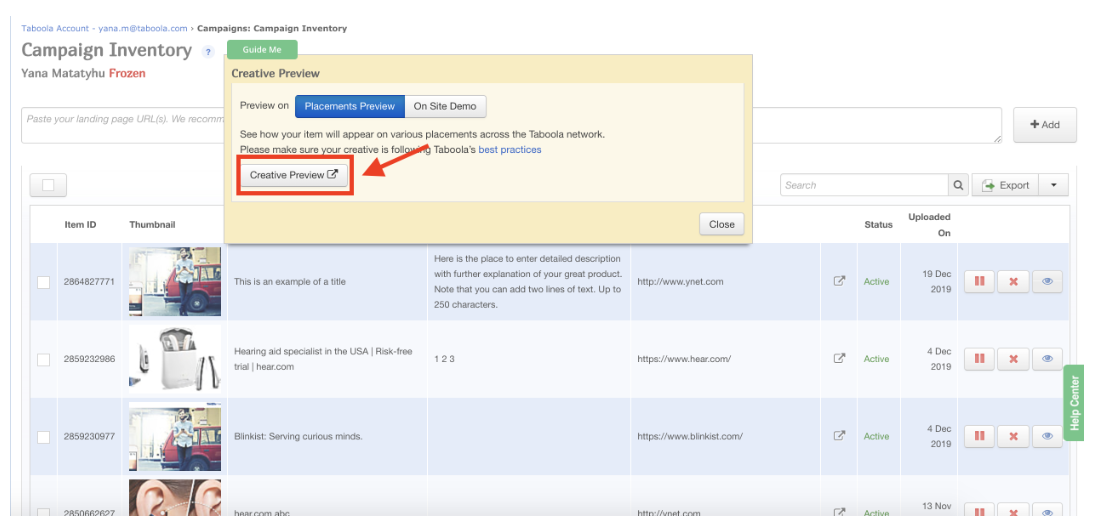 The default option, "Placements Preview" will show the ad variation in a variety of placement sizes common across Taboola's publisher network.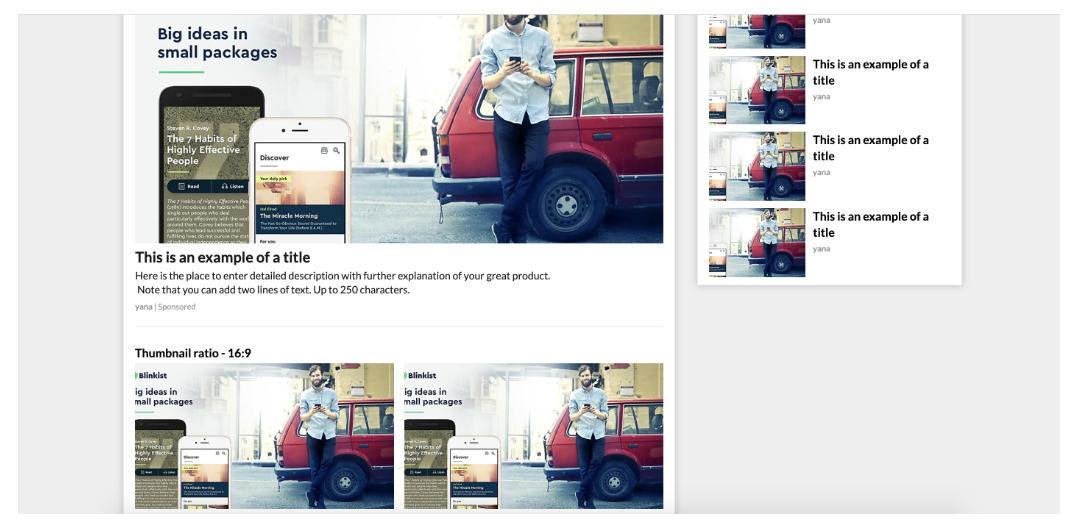 The preview will open in a new tab, showing the ad in question repeated across multiple placement sizes.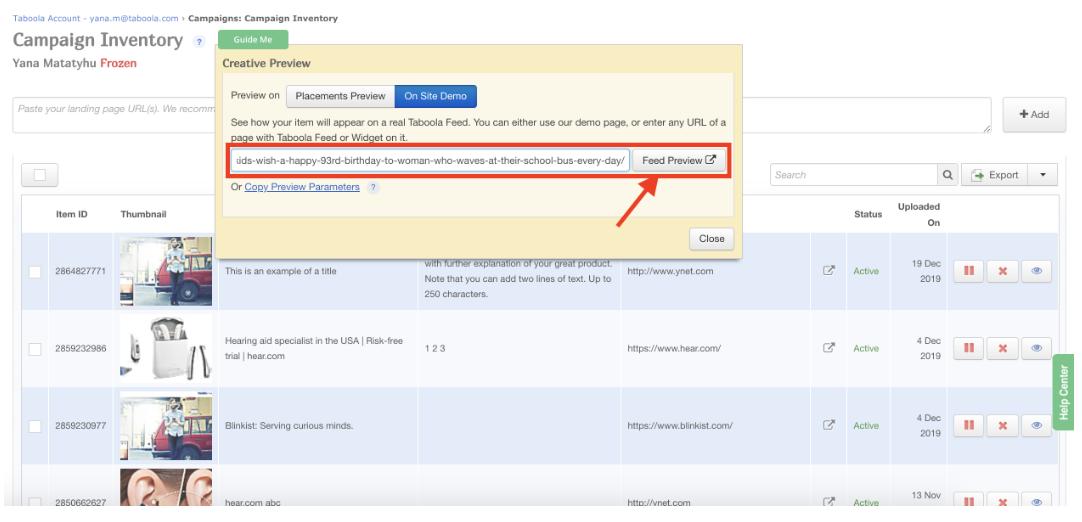 The "On-Site Demo" option in the preview screen allows the user to view the ad in question on any live feed in Taboola's publisher network. This defaults to Taboola's feed demo page, but the user may also input the actual URL of any page that includes a Taboola placement.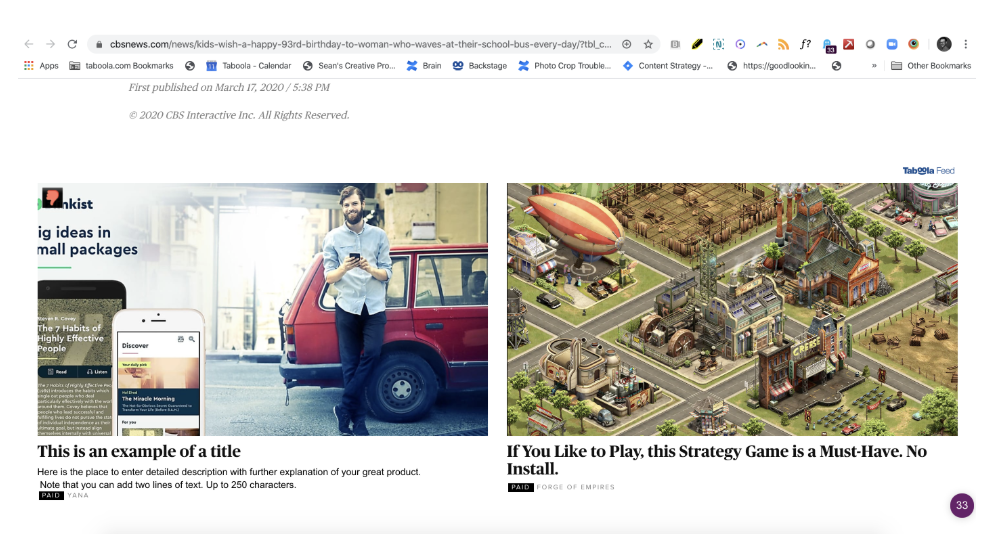 The preview will then render in the first slot of whatever page the user inputs as the preview destination, with all other ads remaining unaltered.
For additional questions, please contact your account manager or Taboola Support.