PLEASE NOTE: This product has limited availability. Stay tuned for updates!

Taboola Ads is our next-generation Media platform equipped with improved navigation, consolidated reporting, and in-product guidance designed to provide a simpler, more intuitive way for you to achieve your business goals..
This guide shows you how to quickly find key features in the new Taboola Ads. Use the image as a map to help get started, and helpful links and additional details are included in the table below.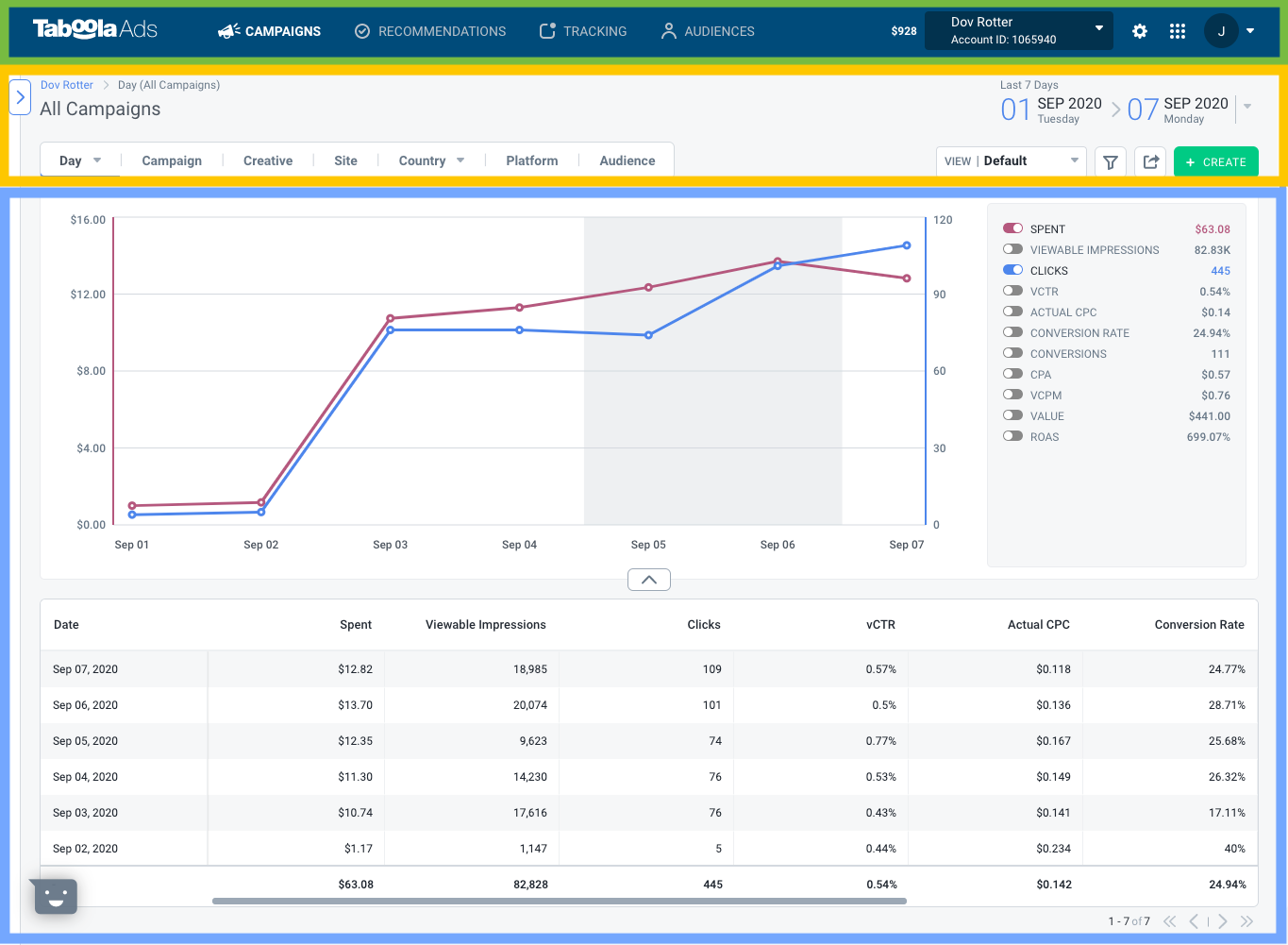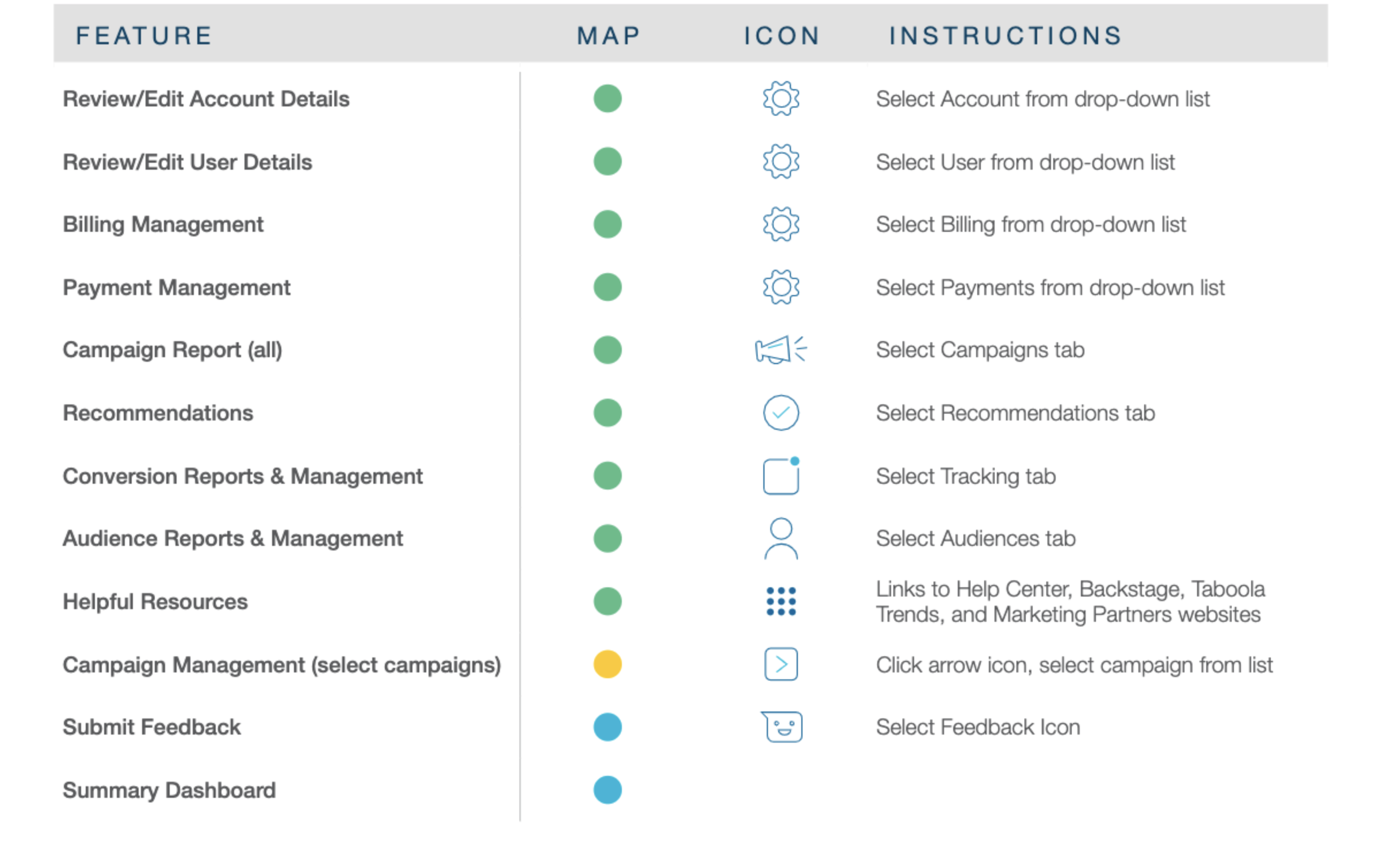 Additional Helpful Resources: