A campaign is a group of campaign items. All campaign items in a campaign will have the same targeting, CPC and draw from the same budget. You will need to create and set up a new campaign before your campaign items can go live on Taboola's network.
Before you launch a campaign, you can learn more about all campaign settings here. This way, you can ensure you are setting up your campaigns to help with your campaign goals. If you prefer to duplicate an existing campaign rather than creating one from scratch, please see here.
How to Create a New Campaign
① Click on the CAMPAIGNS Tab in the Top Bar.
② Click on the Green +CREATE button and select Campaign from the drop down menu.

③ On the New Campaign screen, enter your Campaign Settings information and click Next. You can learn more about Campaign Setting here.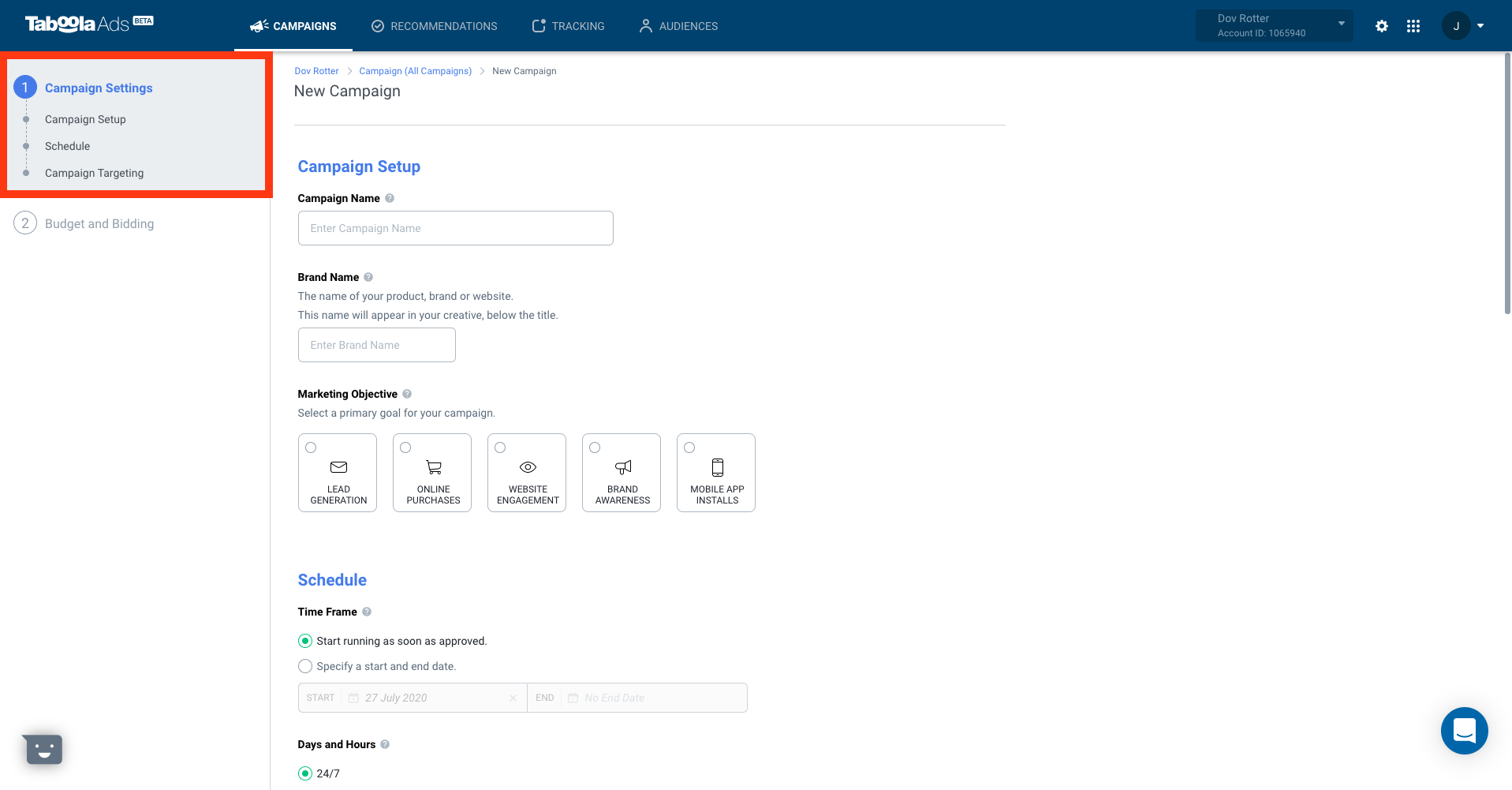 ④ Enter your Budget and Bidding information and click Submit.
Once you have set-up your campaign, you can now add Campaign Items. You can learn more about adding campaign items to a new campaign here. All of your campaign items will be reviewed by our team before going live.
You can edit campaign settings and campaign items at any time.