Your campaign reports allow you to view and analyze your campaign data. In the reports you'll find everything you need to understand what's happening with your campaigns, including performance information that can be used to help you optimize your campaigns in Taboola Ads. You can learn how to complete this task in Backstage here.
Below, you'll find information about how to access the reports and what type of data you are able to see in the reports.
How to Access Reporting for Your Campaign
① Click on the CAMPAIGNS Tab in the Top Bar.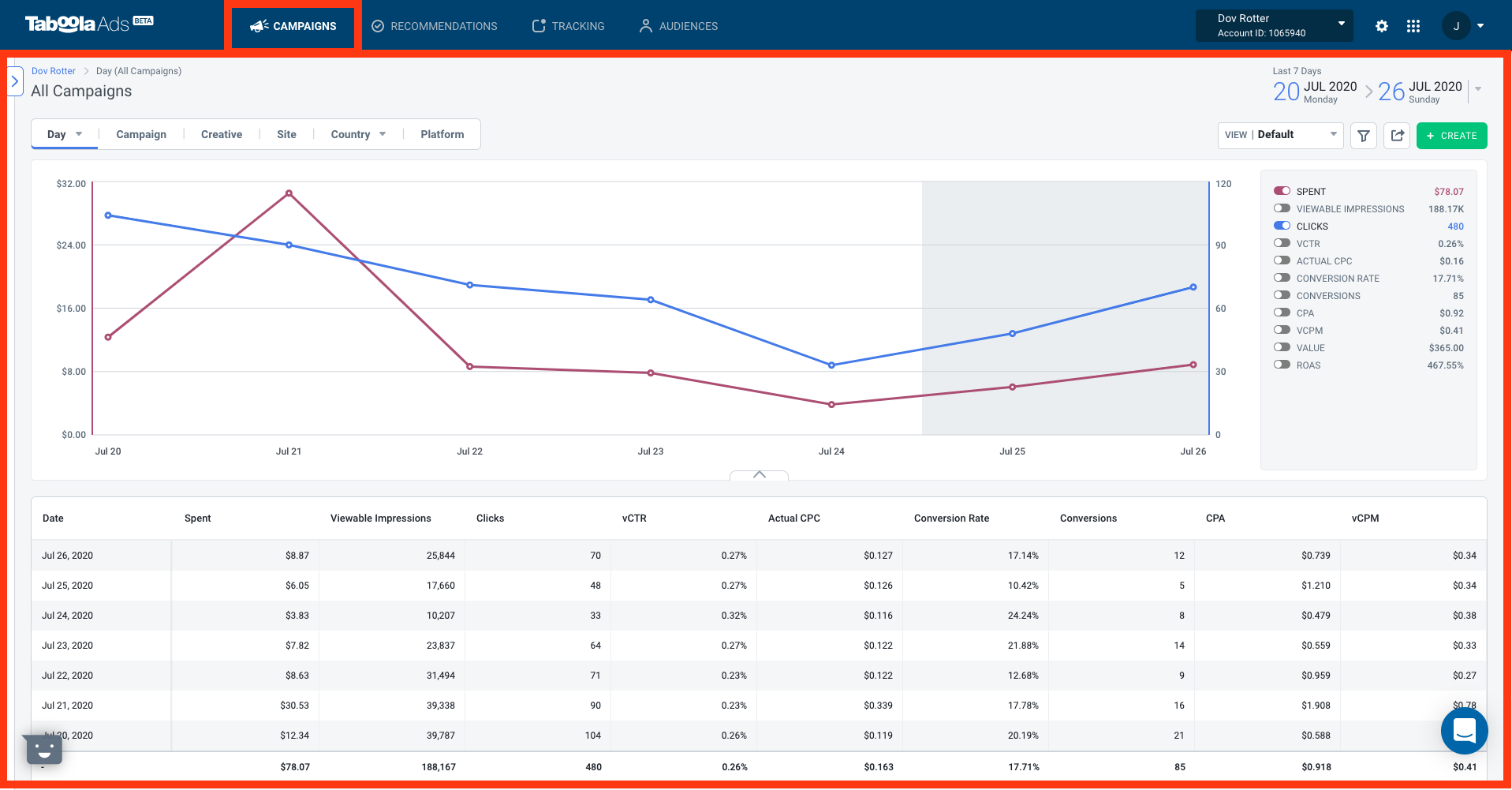 This page shows data at the campaign level. By default, you'll see the last 7 days' data for all your campaigns combined.
Campaign Filters
Date Range - To change the date range, click on the filter on the top right of the page.

By Time, Campaigns, Creative, Site, Country, or Platform - to change any of these categories, select from the menu on the top left of the page.

Specific Campaign Reporting
① Click on the CAMPAIGNS Tab in the Top Bar.
② Click on the Arrow icon to see a list of your campaigns.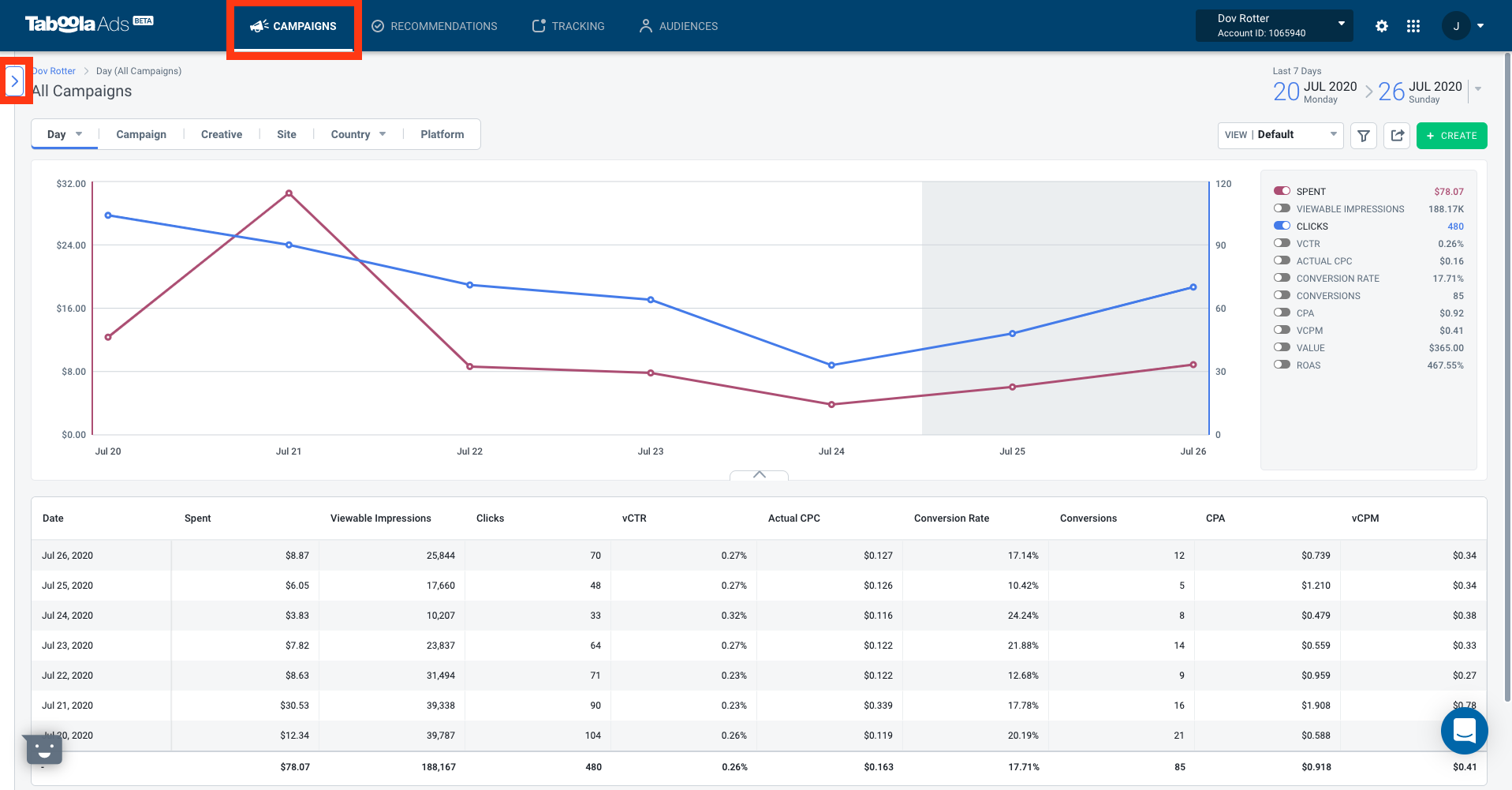 ③ Select the specific campaign from the list.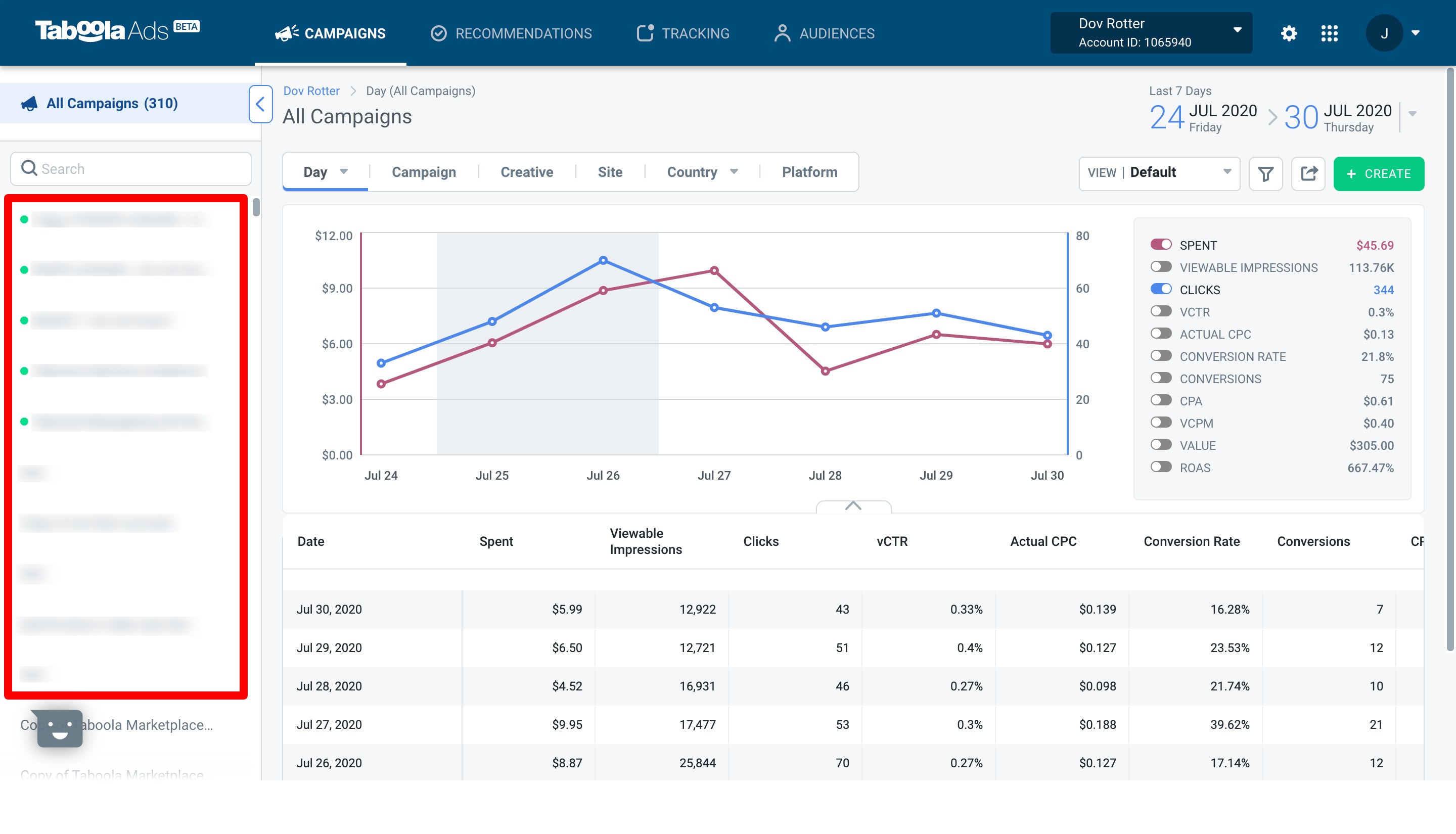 Customize Reports
There are multiple ways to customize your reports, each giving you a different view of your campaign data.
Customize graph data - select which data sets to include in your graph.

Customize table data - select Default for standard reporting or Custom to select from a broad selection of performance and conversion data to include in your reports.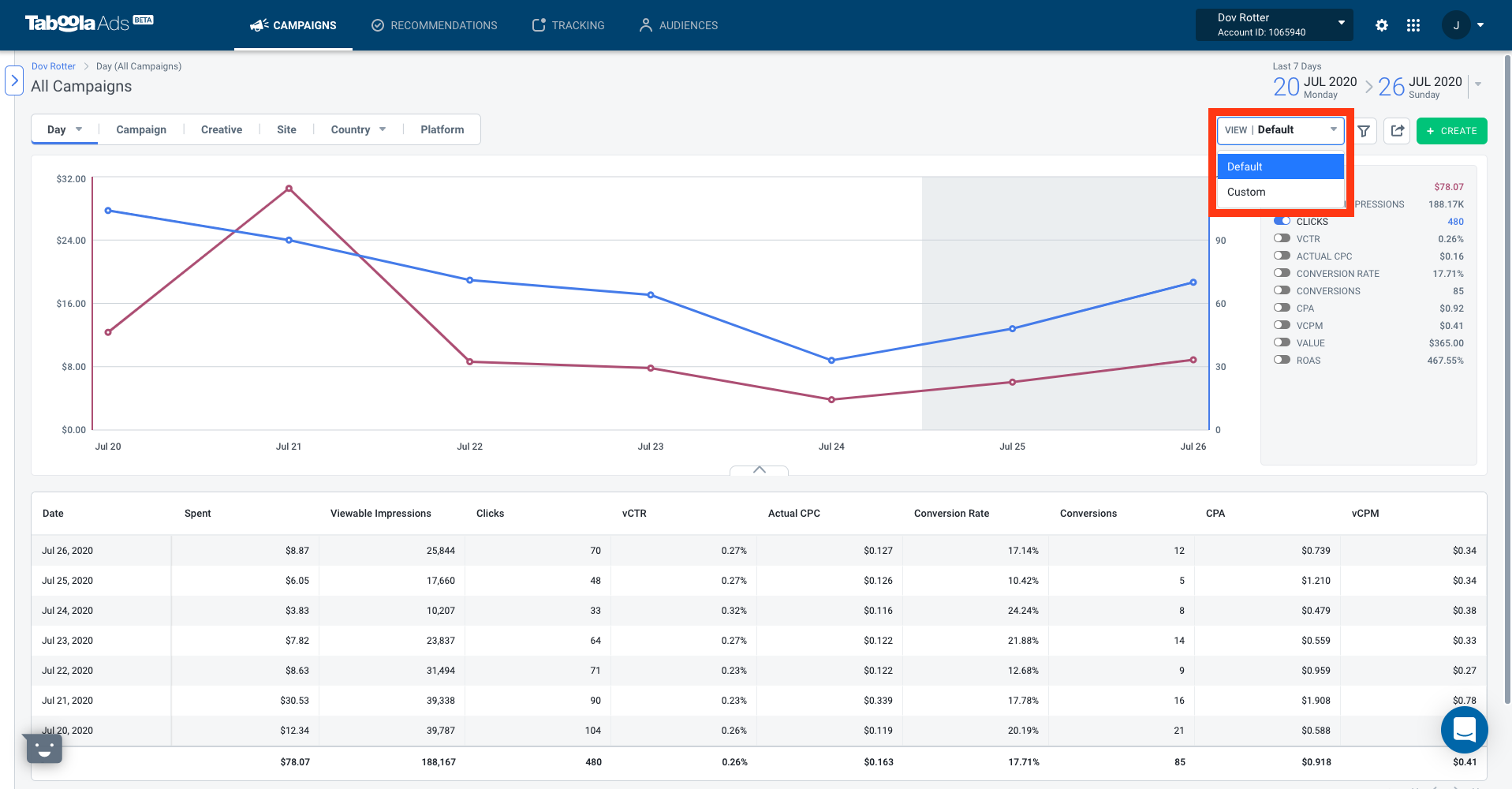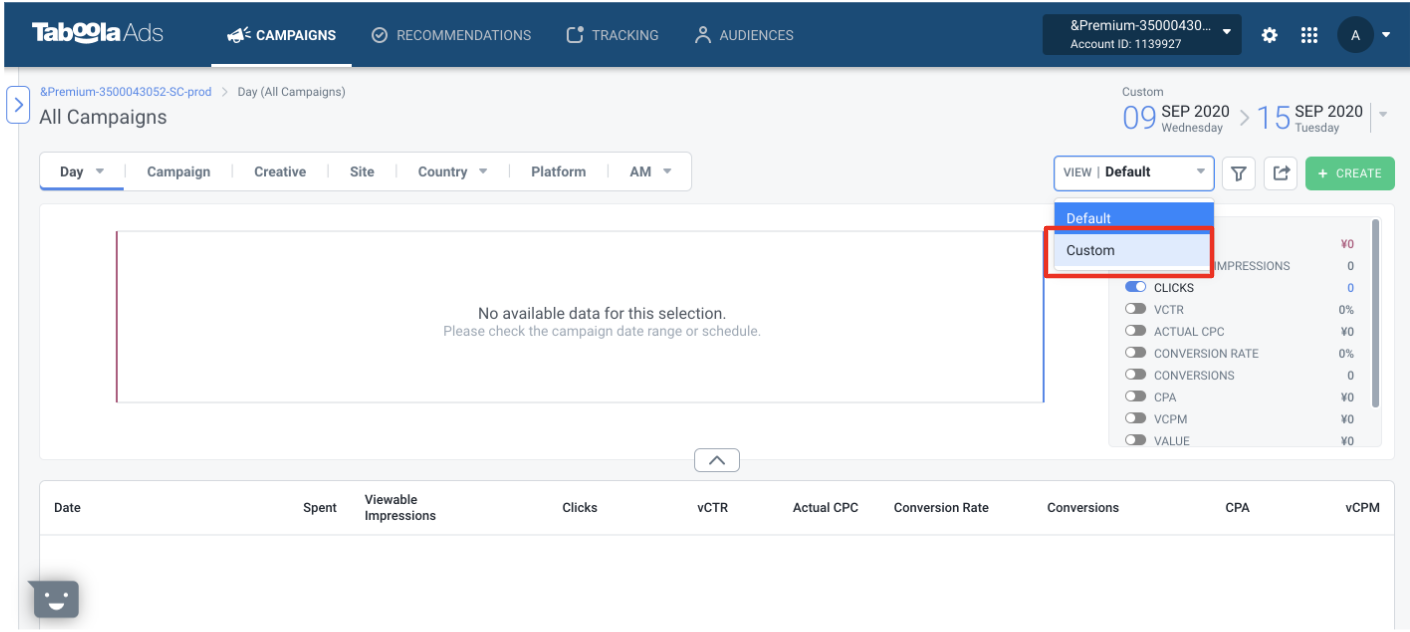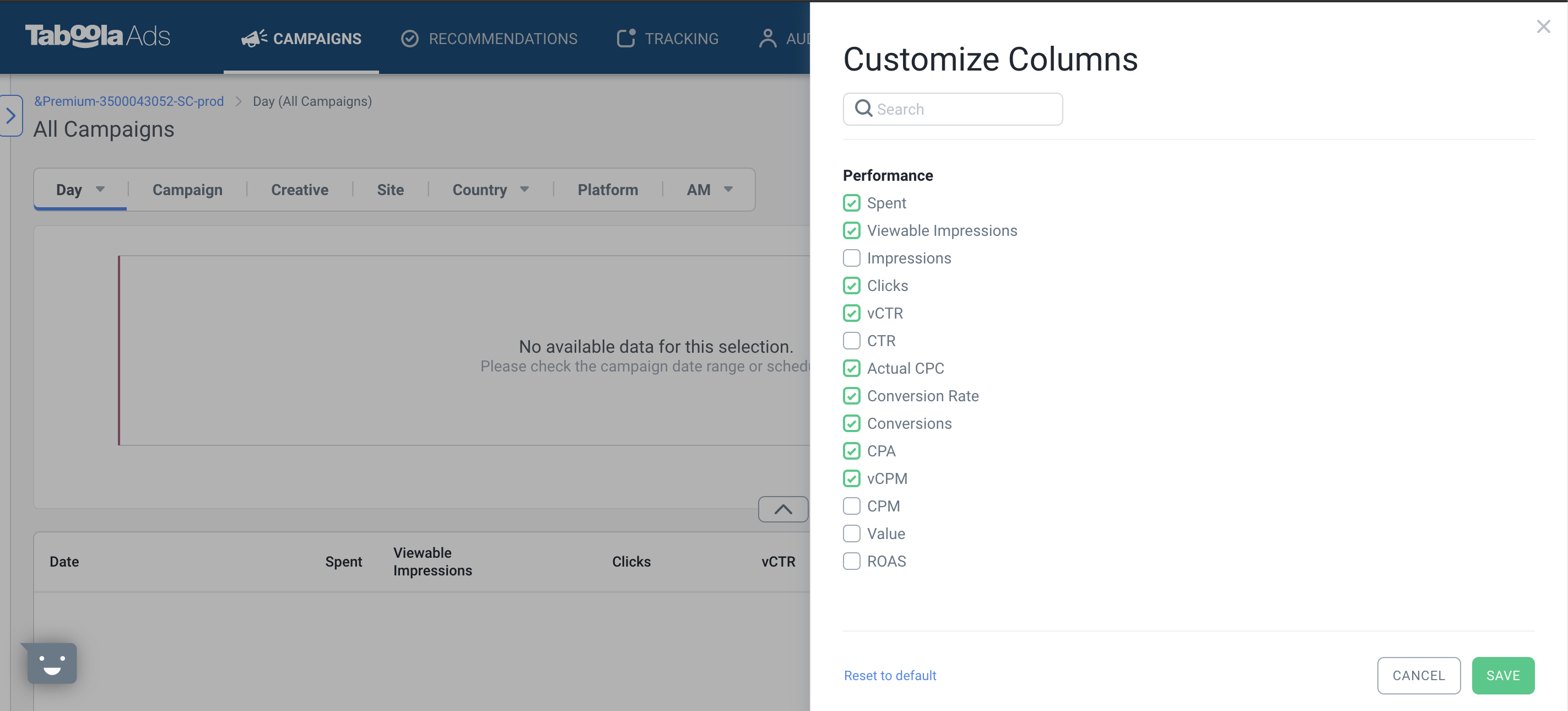 Customize column order in table - the columns in your table report and be easily re-arranged to view the data exactly in the way that makes sense for you. Select the column heading with your mouse and drag and drop the column where you want it to be in the report.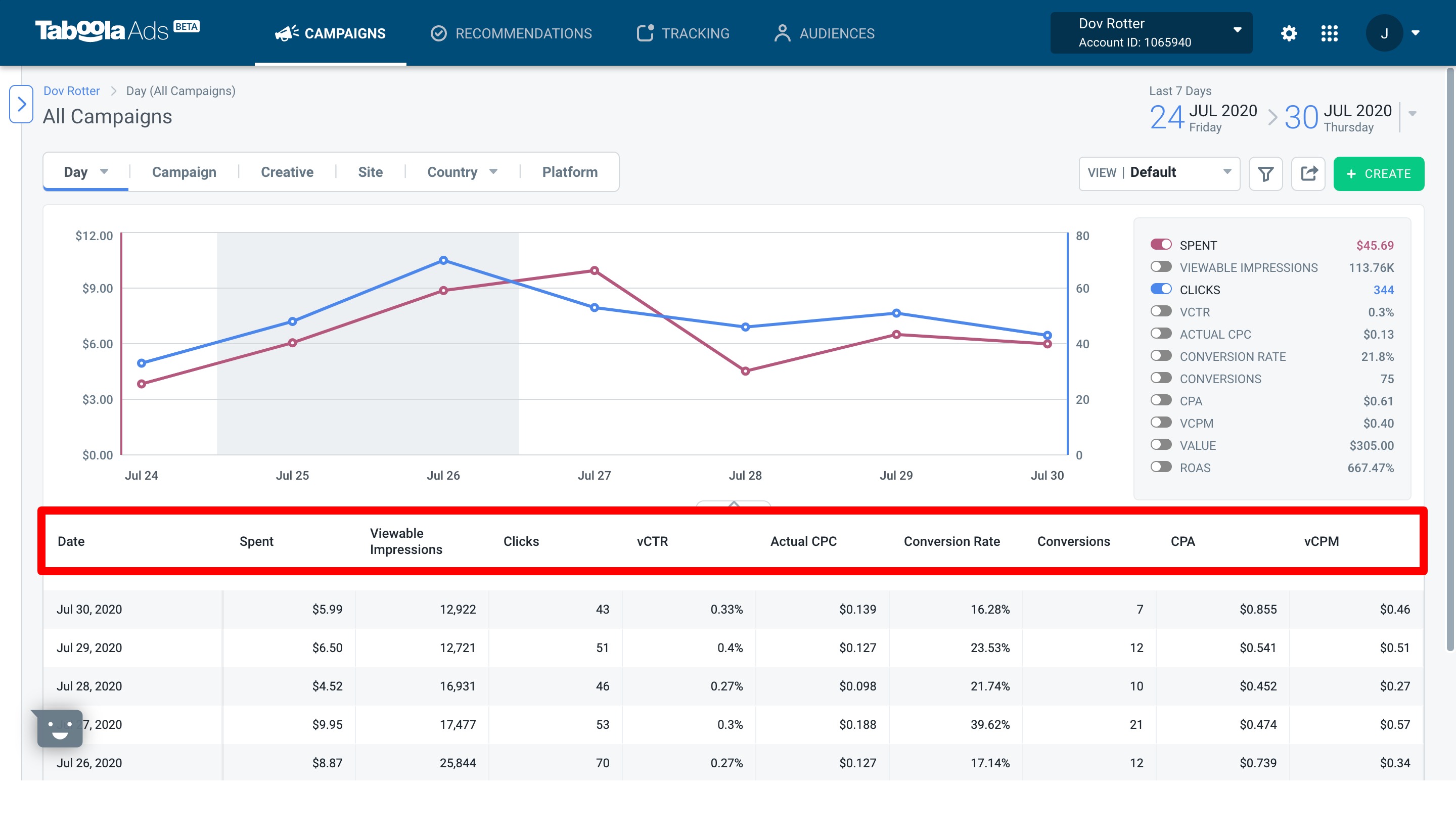 Additional Helpful Resources: