The Self Service Credit Card Prepayment feature is open to managed accounts in Taboola Ads and Backstage. To perform this task in Backstage, see 'Feature Description', 'Availability Criteria', and How To' sections below. To perform this task in Taboola Ads, see this article here.
Feature Description: Use your credit card to immediately add funds to your account balance, completely self-served, at any time.
Availability Criteria
Credit Card Billing clients are not eligible for this feature. Clients who opt into full Pre-pay or Credit Limit buying options are eligible.

This is open for

managed accounts only,

contact your AM for more detail.

Supported Regions include: US, Brazil, Japan, France, Spain, Germany, Israel, UK and the rest of EU.

Supported Currencies include: USD, BRL, JPY, EUR, GBP.
How To:
1. Click on the New Payment Method to add your Credit/Debit card.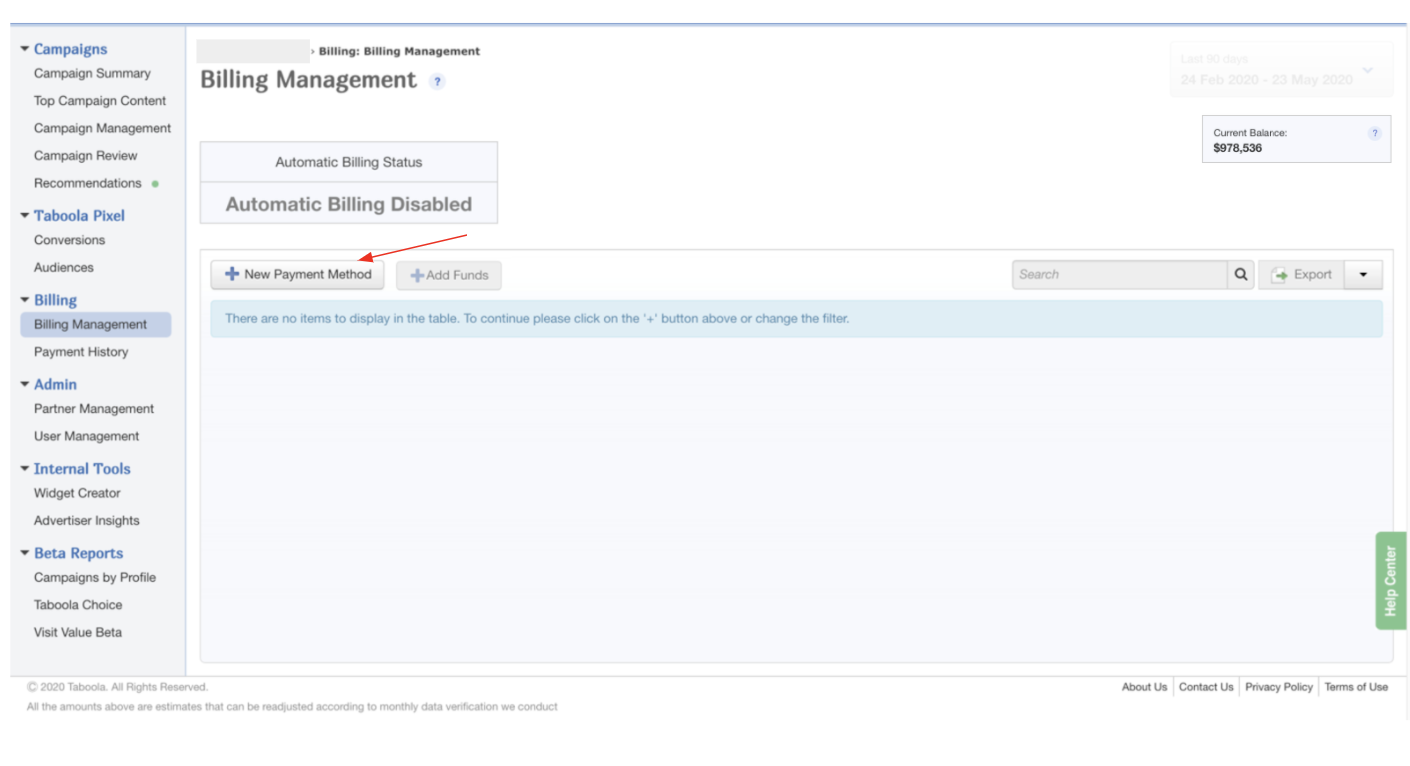 2. After the card was successfully added, click on the Add Funds button.
3. Type the amount you would like to add (mind the currency) and click "Add Funds."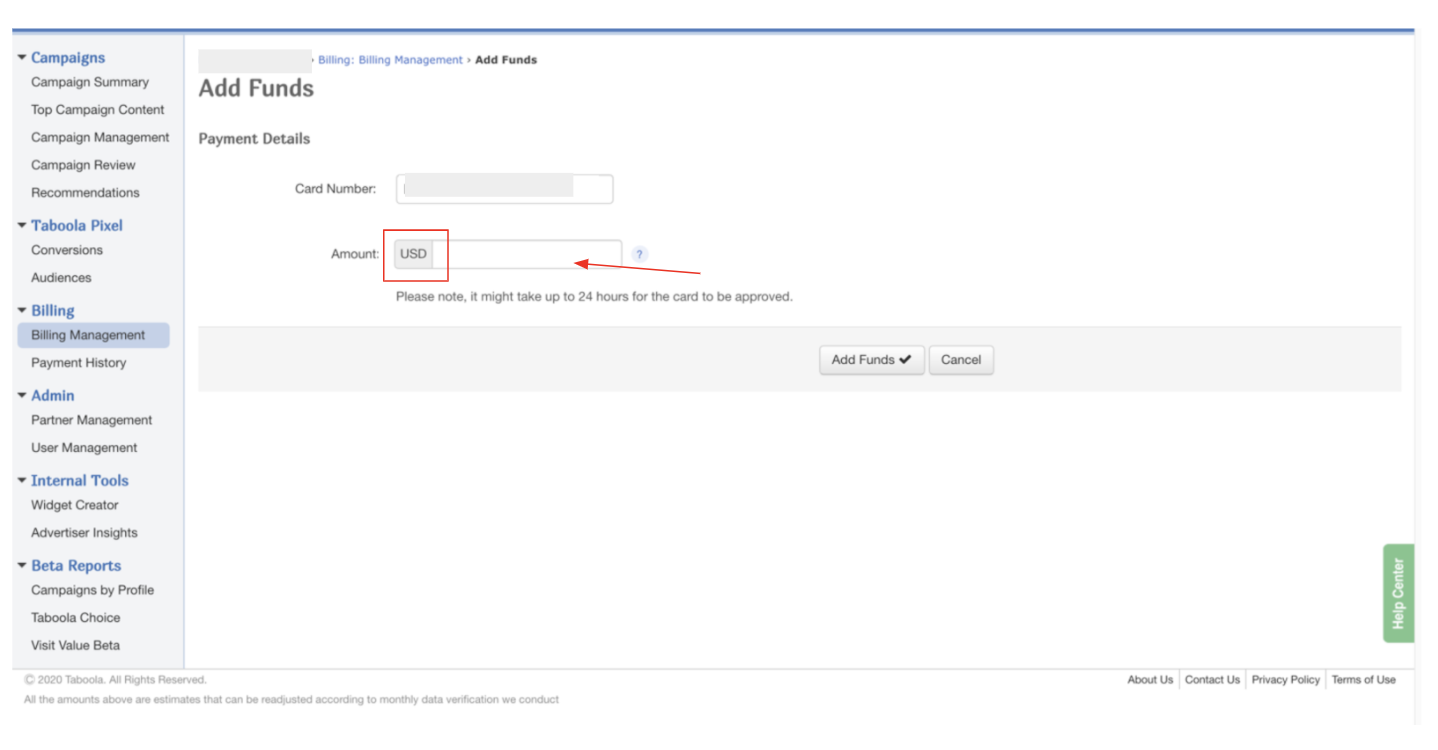 4. After submitting the requested amount the payment will be processed and its status can be reviewed in the Payments tab.
5. The status of the transaction is visible under the "Status" column.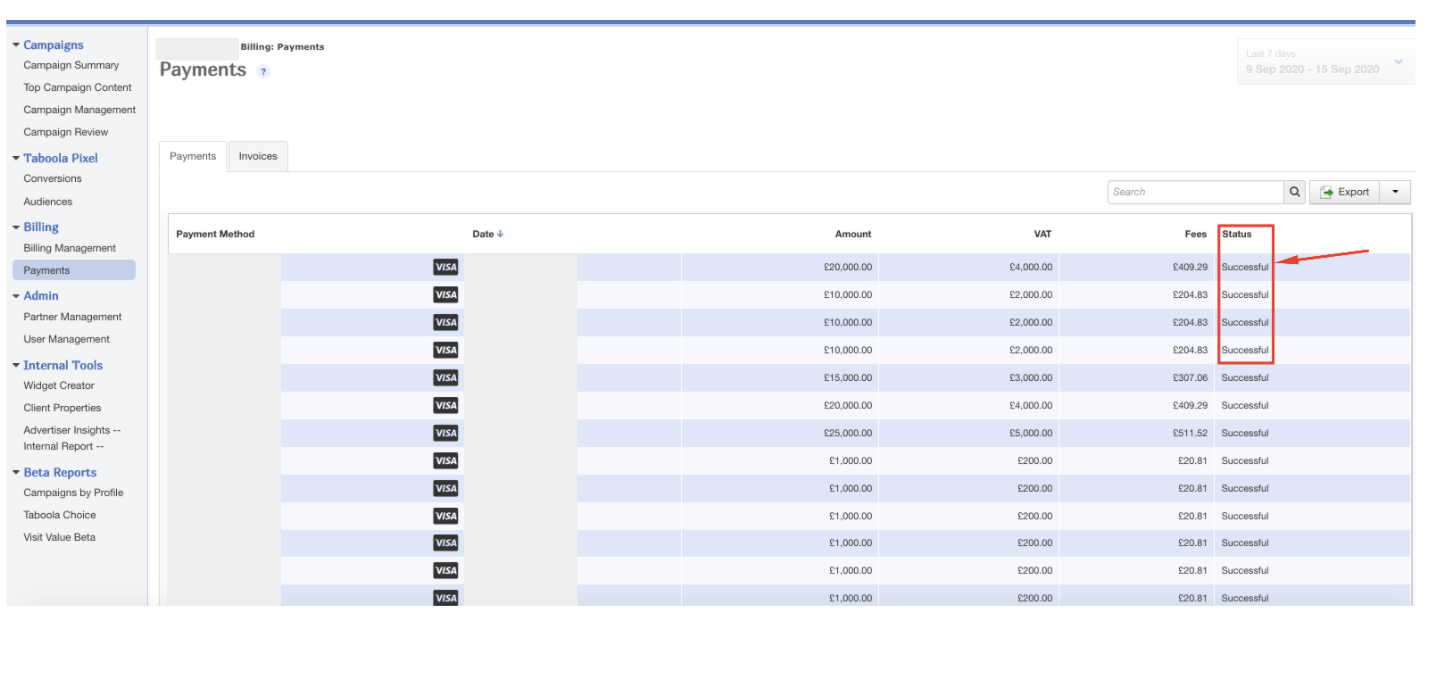 6. Once the transaction has been successfully submitted, it will be automatically added to the Current Balance of the account.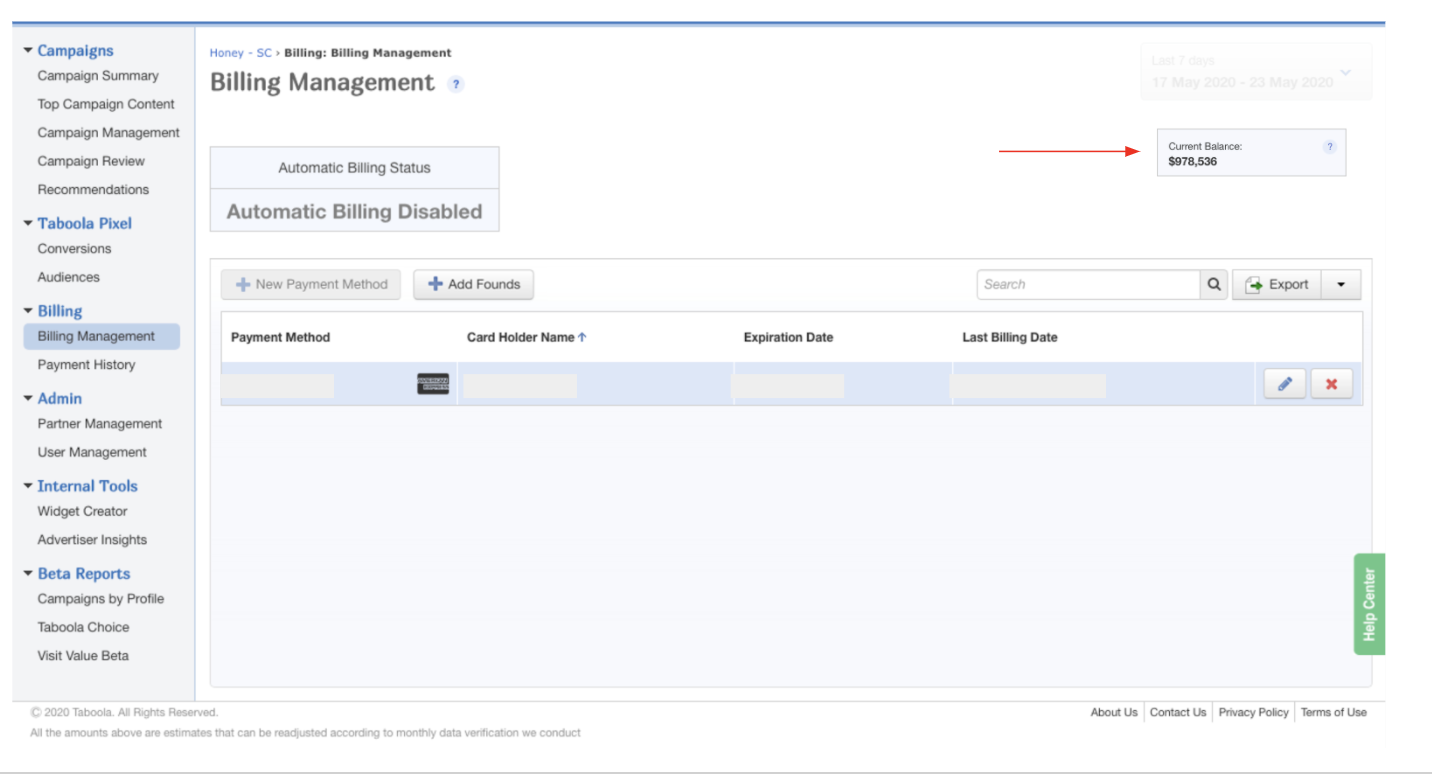 FAQ's:
Are there fees applied?


Credit Card Fees will be applied on top of the paid funds ~ e.g. if the user added $100k then $100k will be added to the account balance and 1.4% will be charged from the credit card in addition.

How much fees will I pay?


1.4% for domestic European transactions and 2.9% for non European transactions.

Can I select which currency to pay with?


No, Funds will be charged with the same currency as your platform currency,




Supported currencies are: USD, BRL, JPY, EUR, GBP.

How soon will the funds be added to my account balance?


The transaction should be completed and reflected to the account balance within 15-20 min.

Why is the "Add Funds" button disabled?


Check that a Payments Method (i.e. credit card) is added to your account under the Billing Management tab. If the button is still disabled, please contact your Account Manager or

support@taboola.com

for further details.