What are 3rd Party Tags?
In the Taboola platform, "3rd Party Tags" are any externally-provided code designed to monitor, record, or track the performance of Taboola campaigns. More specifically, 3rd Party Tags are typically HTML tags (IMG pixels or Javascript tags) that are implemented by Taboola on a publisher's page when your ad is displayed, seen, or clicked. These tags are used to transfer data to other platforms, outside of Taboola's proprietary dashboard.
What can I do with these tags?
Ad Verification
Send live campaign data to your 3rd party tracking platform. Validate brand safety, numbers of impressions, viewable impressions and clicks.
Attribution
Observe the whole user journey, not just the last click. Measure the effectiveness of Taboola on users that have seen your ads (and have not necessarily clicked them).
Re-engagement
Identify users that have engaged with your Taboola ads and remarket them on other platforms. (Scroll to the end of this article to learn how to remarket your Taboola users in Facebook and Google Ads).
[NEW!] How do I implement these on an Ad level?
Previously, it was only possible to implement these tags at a campaign level, within the 'Tracking' section under campaign creation in Taboola Ads: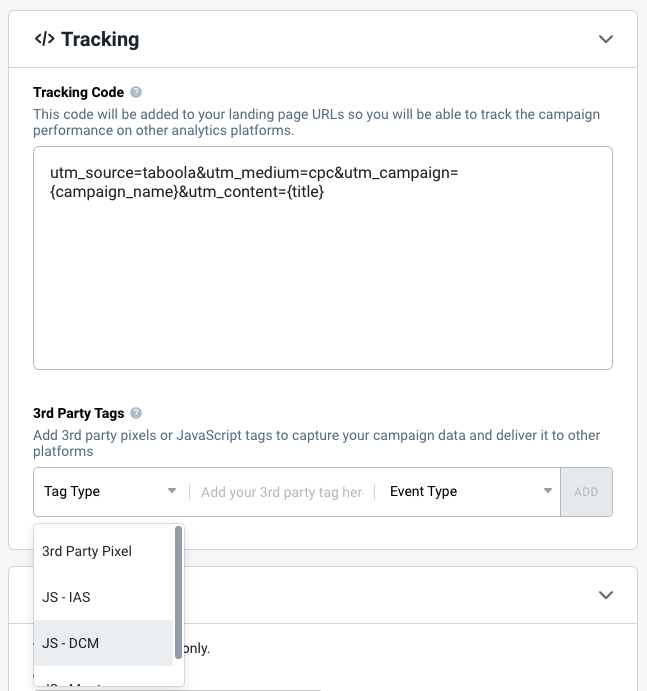 Now, it's possible to apply these tags across every individual ad. This means you can add your click and impression trackers across all of your ads individually to measure and validate these impressions and clicks at an individual creative level.

Step 1: Navigate to the Ads report in Taboola Ads
Step 2: Click on the pencil icon to edit your ad
Step 3: Here you will see the option to add your 3rd party tags for each individual ad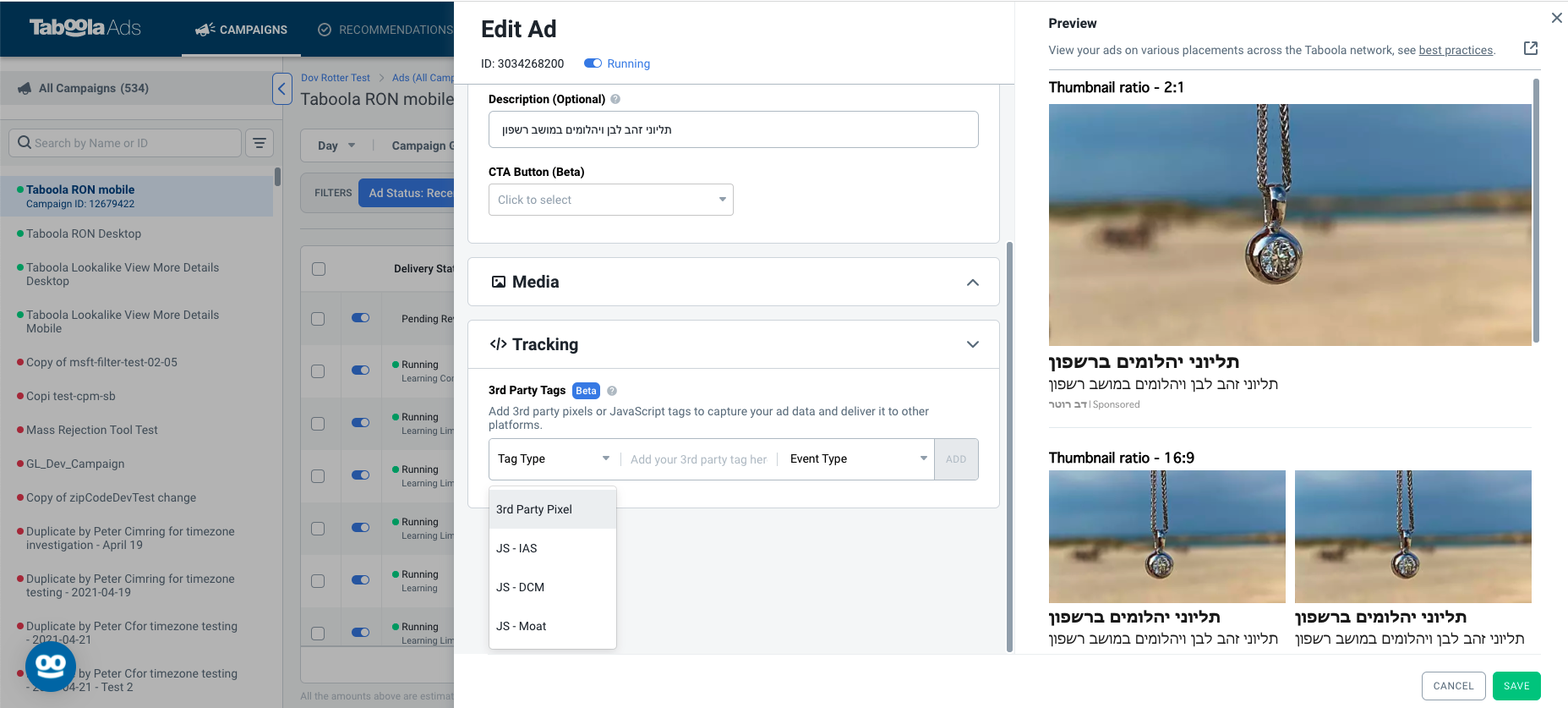 For more information on the kind of 3rd party tags we accept, please refer to this article.