What Are They?
In-line recommendations are personalised optimization opportunities found within the campaign report in Taboola Ads. We use data driven insights to serve personalised recommendations to help improve the performance, and scale, of your SC campaigns.
What Recommendations Are we Serving?
Currently within this feature, we serve the following types of recommendations:
Budget related recommendations:
Reaching Daily Cap

: triggered if your campaign is depleting its daily cap too early and more conversions can be achieved from increasing your daily spend

Over Pacing

: triggered if your campaign is pacing at a rate that will lead to budget being depleted ahead of schedule

Monthly Budget Depleted

: appears if your campaign has depleted it's total budget ahead of time and therefore stopped serving ads

Budget Close to Depletion

: This recommendation appears if a campaign with Monthly or Lifetime budget is close to depletion
These recommendations will include personalized suggestions to edit your campaign settings in order to scale your campaigns.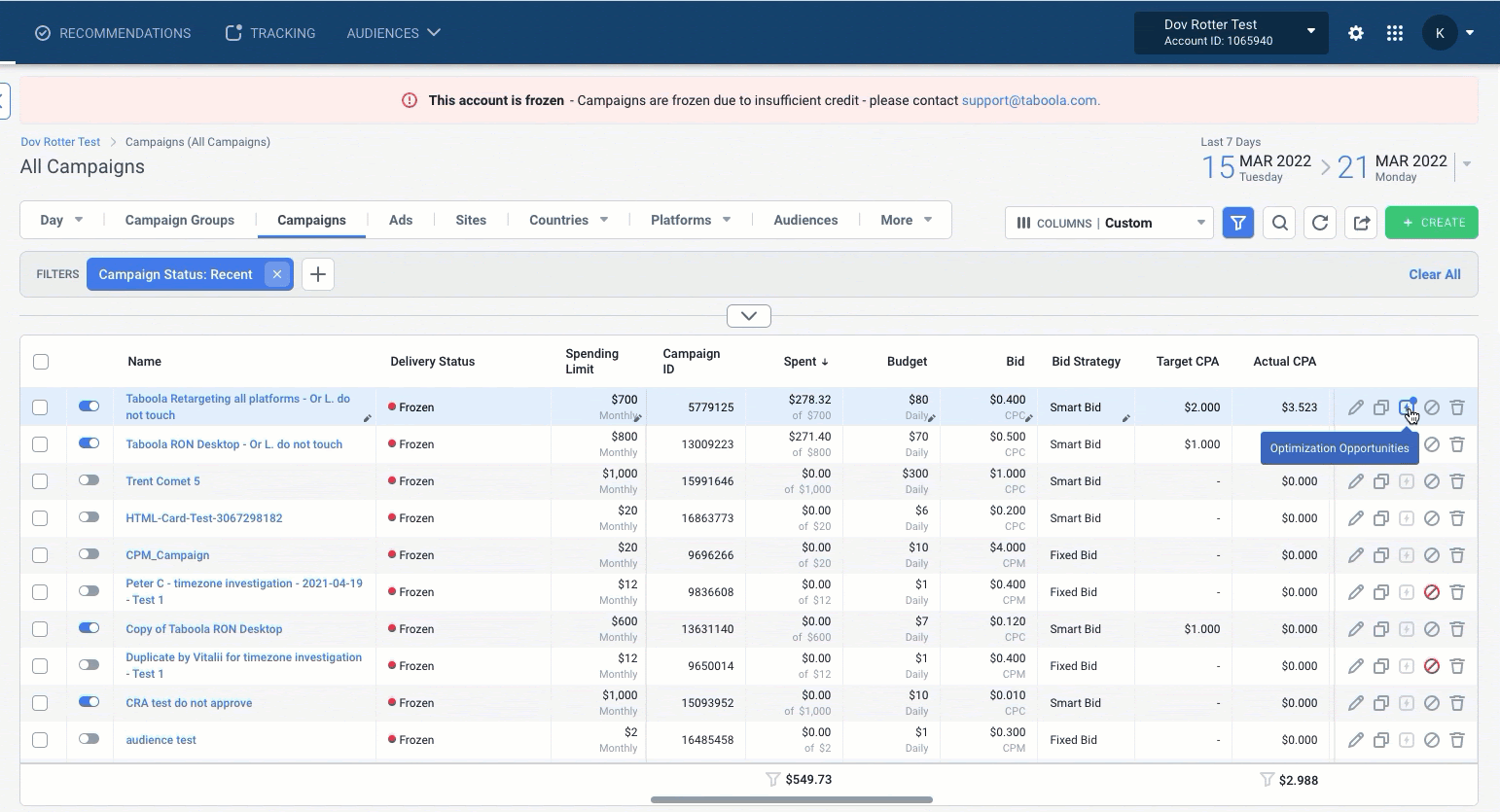 Creative related recommendations:
Low performing ad: this suggestion will appear when one or more of your creatives is under performing and turning it off can result in decreasing your CPA

Where can you find these recommendations?
STEP 1
Go to your advertiser Account or Network in Taboola Ads
STEP 2
Click on the Campaigns report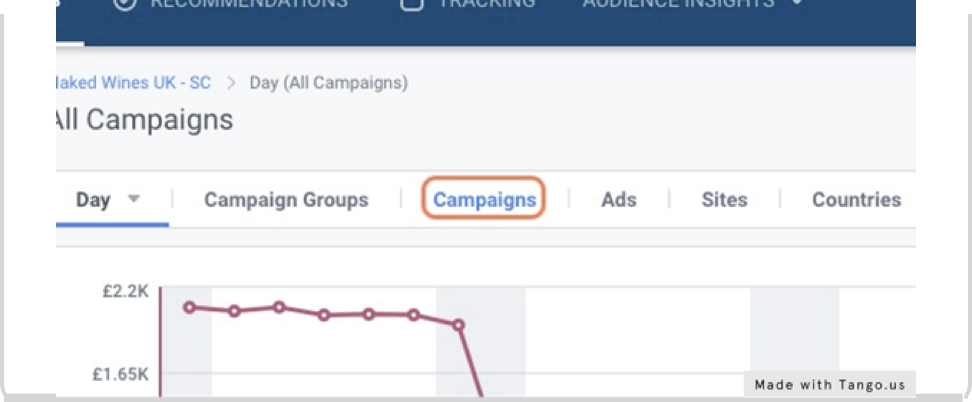 STEP 3
Click on the new Optimization Opportunity Icon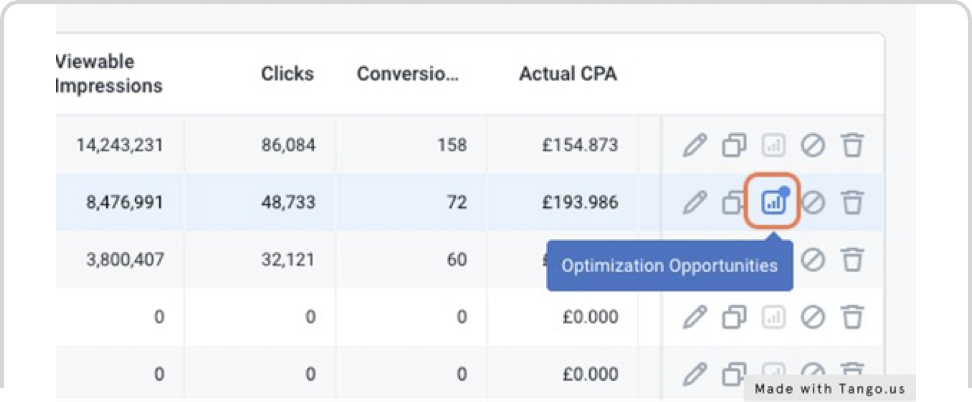 The blue notification here showcases that there is an available recommendation
STEP 4
This will open up a drawer with Personalized Recommendations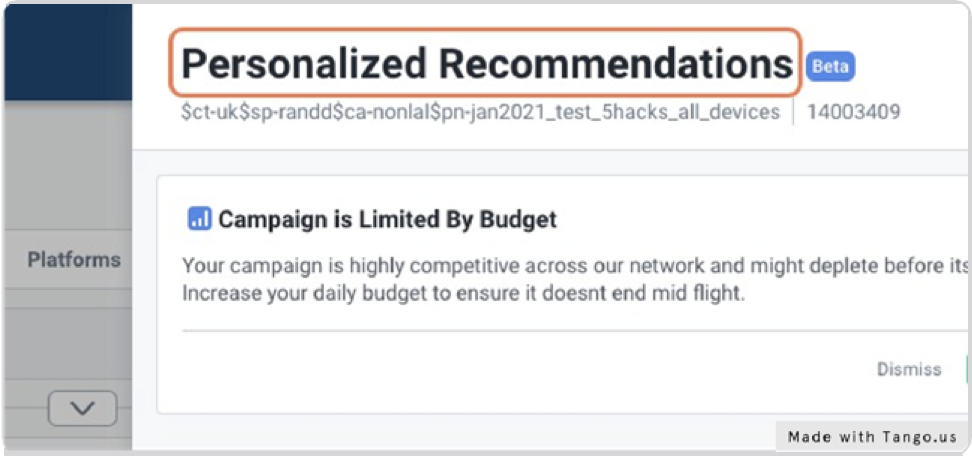 STEP 5
If you wish to accept the suggestion, you can click on Edit Budget / Pause Ad (Low performing ad)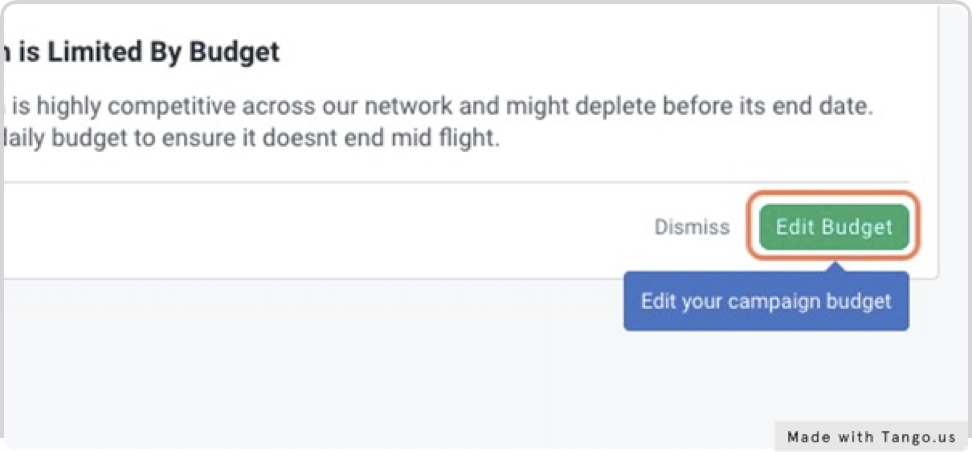 STEP 6
And go ahead and adjust your budget! (budget related)